Android Q: a first beta released this Monday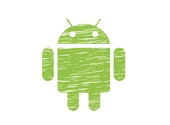 The first pre-version of Android Q for developers is expected to be released this Monday, March 11, based on the releases of previous iterations of the OS. This forecast comes from Mishaal Rahman, an XDA community developer who spotted on the Android Q bug tracker that the first beta would arrive on Monday.
March 12 update: Unfortunately, still no trace of Android Q, the beta should still be released within the week.
Android Q beta available on March 11
When you click on the bug tracker link, you will notice that a date filter has been created specifically for March 11. This filter displays bug reports posted on March 11, 2019. This means by extension that the release of the Android Q beta is imminent.
A beta compatible with more smartphones
The beta version of Android Q will be compatible with more smartphones than the beta version of Android Pie. According to information gleaned by the Fossbytes website, the beta will initially be exclusive to Google Pixel smartphones. Other compatible smartphones should receive their beta in the margins of the Google I/O conference that will start on May 7.
Last year, 7 devices (in addition to Google Pixels) received Android Pie Beta:
The Essential Phone PH-1

The Nokia 7 Plus

The OnePlus 6

The Sony Xperia XZ2

The Oppo R15 Pro

The Vivo X21

The Xiaomi Mi Mix 2S
According to Illiyan Malchev, one of the developers of Android, Google plans to work with more manufacturers this year. The developer did not reveal the number of devices or compatible models, but admitted that the beta program would benefit from greater coverage. As last year, the latest OnePlus smartphones will surely be part of the compatible models. Samsung users can also expect a beta for the latest high-end flagships (S10 and s10+).
Source: Android Police
Articles on the Same Subject