Anti-waste food applications or how to eat for less?
Every day, everyone tries to save money but also to reduce food waste. If you also like these two things: saving money and saving food, then we have a selection of applications that you will certainly love. Thanks to them, you will be able to enjoy your meal at a low price while ensuring that consumable food does not end up in the garbage. Here is our non-exhaustive selection of applications to fight against food waste.
Too Good To Go
Too Good To Go is certainly the application that has managed to make the most of it in this field. The concept is very simple: shops and restaurants end their day with unsold products. Instead of throwing them away, they will offer them in the application and the consumer will be able to buy baskets at a reduced price.
On the Too Good To Go application, the user can see which stores offer baskets and reserve them. Then, you must pick up your basket at the specified times. You still have to agree not to know what the food packages contain, but the prices offered are attractive enough to be tempted at least once.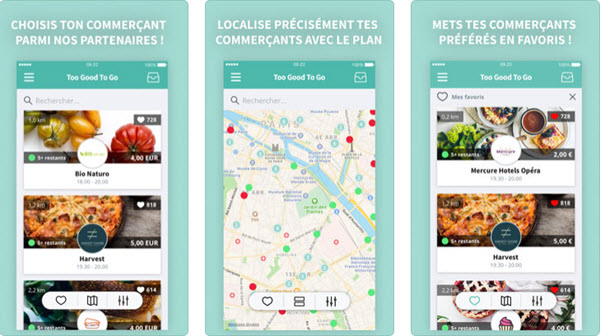 Download Too Good To Go Android
Optimiam
Optimiam has been offering a similar service since 2014. The application lists merchants, caterers, supermarkets or any other service that provides food at a reduced price. The interface is easy to understand and, with a few clicks, you can book your evening meal at a reduced price. Be careful, however, with a few merchants who do not play the game and who offer high prices for unsold items. It is therefore advisable to look carefully before booking.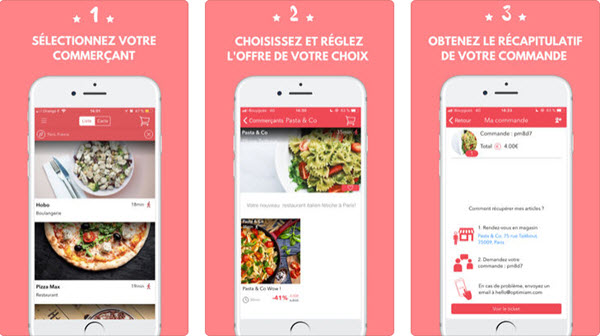 Phenix
Younger than the other two services, Phenix has just entered the market but it already promises to be a major competitor. The application also allows you to locate merchants who offer anti-gaspi baskets but the settings allow you to be more precise about what you are looking for. Do you only want vegan or gluten-free baskets? This is possible with Phenix. In addition, it is possible to subscribe to your favourite shops to be notified as soon as a basket is available. All that remains for Phenix to do is to add to its list of partner merchants.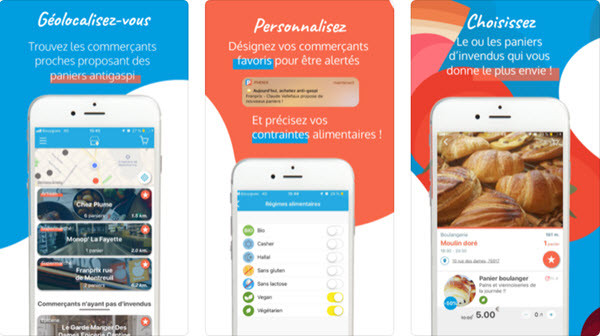 Karma
Last application on our list, Karma has, in our opinion, the most pleasant interface. It displays a map with shops that offer unsold goods at a reduced price and you just have to click on each point to get information about the point of sale. The other advantage of Karma is that booking and payment are made directly from the application. Once your order is placed, simply show the receipt to the merchant to collect your due. Like Phenix, Karma must offer even more partner stores to compete with the big players in the market.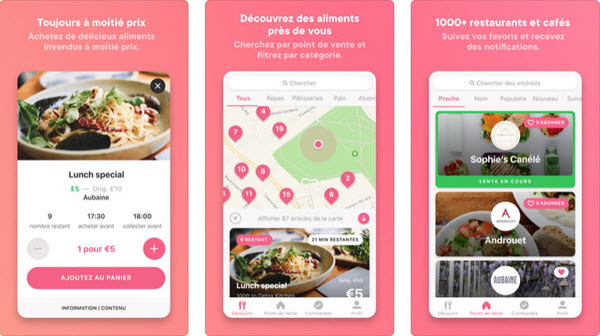 Articles on the Same Subject