Be ready for the withholding tax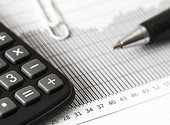 It is the first month of 2019, the month that announces the application of withholding tax on the accounts and pay slips of French employees. The objective: "to eliminate the one-year gap between the collection of income and the payment of tax on it". What about companies? Let's take stock.
The company's new obligations
As a company, you will have to apply employees' tax rates on their income, pay them their income accordingly, declare the amounts deducted, and remit the following month.
The rates of your staff are sent to you by the DGFiP (the public finance directorate), and it is to it that you will transfer the levies.
Don't forget to update your payroll software
To meet the new legal requirements, you will need to update your accounting software, which will surely be subject to a charge. We advise you not to delay in making this important update.
Indeed, the payroll tool you use will thus be able to take into account this rate of deduction provided each month by the State, and therefore apply the correct rate each month for each employee.
Your payroll solution will also modify the information on each pay slip, which must include the net to be paid before the withholding tax is calculated, the net to be paid after calculation, as well as the tax base, rate and amount.
Prepare your staff
The first thing to do, once you have updated your tool, is to train the person or people who will work with it. It is also possible that the solution editor may include training on how to purchase this update, or offer it to you in addition.
This training is important because it will enable the payroll department to be the best contact for your staff. Indeed, the other mission of a company is to keep its employees well informed of this reform.
Your employees will certainly have questions, some may be surprised by the amount of their income at the end of the month: it is therefore necessary as of now the inform, and be able to answer their questions.
Articles on the Same Subject