What is the best software to make your family tree?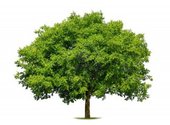 Who hasn't tried or even considered one day to trace their family history through a family tree? Something that seems simple at first glance but is not always so. While the majority of people have known or know a large part of their family, it is not uncommon for some members to be missing. Moreover, in times of blended families, family trees require much more time and research than before to be created. So before you embark on this journey into the past, here are some explanations about genealogy, and the steps to follow to successfully rebuild your family.
What is genealogy?
We compared these solutions:
Genetic

Hereditary

Family Tree

Builder

GenoPro

Gramps
Genealogy is the practice of searching for kinship and filiation with other individuals. Considered at the base as an auxiliary science of history, it has above all become a real hobby over time. Beyond going back in time, genealogy makes it possible to identify family secrets, hitherto suppressed by some members of the family in question. Abandoned or adopted persons are therefore in the best position to try to reconstitute their family tree in order to find members of their biological family, whether they are fathers, mothers, grandparents, brothers or sisters. A real investigation sometimes worthy of Sherlock Holmes, fortunately facilitated by the public administration.
What data is required?
To create your family tree, certain information is essential. The surname, first name and date of birth (or even death) of the family members form the basis. It is then possible to add places of residence, profession or passions. The only problem with this is that it is rare to have this information. But fortunately, when we are born and die, in France and in many other countries, documents called birth and death certificates are registered at the town hall. Official documents that can be requested by mail, and now by Internet, under certain conditions.
What tools should I use to create my family tree?
If before, the sheet of paper and the pencil were the two main tools to build your family tree, today it is not. As technology has changed, many free and paid genealogy software programs have emerged in recent years. Family tree software to make your tree, but also for some to search for ancestors via the net. In order to provide you with more details on these solutions, and to help you find the one that best suits your needs, we have chosen to test the following 5 genealogy software programs:
Author :

Justine Catherine
Articles on the Same Subject