Comparative to choose the right management software for childminder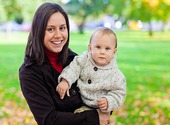 Kindergarten assistants (and assistants) must both care for children and participate in their development, and at the same time manage their schedules and many administrative procedures, which are often restrictive.
To free up more time for their core business tasks, software vendors have implemented IT solutions tailored to their needs to automate and streamline this management.
In order to make sure you are not mistaken and to choose the most practical tool for you, we have compared five solutions on the market, including :
Nounoumanager, the free tool for childminders
Nannymanager is a practical tool if you do not yet want (or have the possibility) to incur costs in a solution. After you have registered, either as a parent or as a caregiver, you will find some basic functionalities very useful.
The software first offers you the opportunity to fill in the weekly menu, so that the parents of the children in your care can take a look at it. You can schedule a daily and/or monthly report, and complete your contracts online, including information on meal rates, number of paid holidays, overtime, etc.
From your contracts, a calendar is made available to you to monitor your activity on a daily basis and adapt it to your personal and professional life.
IzyBout'chou, a more complete solution for small budgets
IzyBout'chou is a more advanced solution than Nounoumanager. The creator of the software sought to provide a complete tool for his wife when she started as a preschool assistant, so it was thought "in the field".
This site allows parents and caregivers to interact and do the administrative procedures as efficiently as possible. As with Nounoumanager, you have a tool to edit your custom employment contract. In addition, you benefit from a pay slip created automatically, and validated by the parents, which allows you to print your ballot, keep it, and make your declarations quickly.
In addition to the weekly schedule, a dashboard reports your activities for the month: a useful tool that can be used to declare your taxes. The rates are posted on the site, and are quite interesting. The first subscription, for 6 months, allows you to manage 2 to 4 children for 36€, or 6€ per month, and you can reduce this price to 2.75€/month for the same number of children if you subscribe for 3 years (or 99€ for 3 years). Assistance in case of problems is available 6 days a week.
Top-Assmat, a complete and transparent software for calculations
One good thing to know: the contract preparation tool is free on Top-Assmat, which allows you to look at the software from the inside (after all, ease of use is also an argument for choosing a Kindergarten management software over another).
For manage the administrative part, Top-Assmat seems to be even more complete than IzyBout'chou. Sease of attendance, preparation of pay slips, calculation of any deductions, acquisition, counting and payment of leave, regularization of salary, etc. The tool avoids human errors, and allows you to present a neutral document with detailed calculations to your employers.
You can also give access to employers, who can then consult the calculations, see the documents, etc., but without being able to modify them: the maternal assistant is the only one who can do so. You gain in serenity, and you avoid possible conflicts with your employers on administrative matters.
Here again, you have attendance schedules per child per week or per month, and you can enter their actual attendance. On the other hand, there does not seem to be any tool designed to fill in the menus, as with Nounoumanager.
Top-Assmat is used by childminders, but also by RAM (Relais d'Assistants Maternels) and trainers.
Noé RAM: management of childcare assistants' relays
Noé is more aimed at the structures of independent professionals in the sector. Indeed, the tool was designed for the facilitators of the Parent-child reception centre (RAPE) and child-parent care (LAEP).
This is one of the reasons why the tool is more complete. You will find complete files on childminders as well as on parents and their children. These two catalogues are real assets for different people in the company.
On the one hand, HR managers can plan, schedule, manage staff absences and leave, but also have a detailed file for each person, so that they can track these talents throughout their working lives within the institution.
On the other hand, parent-child files are essential to have a reliable and complete follow-up with them. You keep a history of information and can easily make changes in situations (divorce, arrival of a new child, etc.), but you can also manage memberships, reconstituted families, homonyms and find a file more quickly by using the multi-criteria search tool.
As you will have understood, Noé is a stronger tool to enable structures to manage their staff and ensure the overall management of an entire establishment. You will find there the most advanced invoicing and accounting tools.
iNoé: a full web tool for multi-hosted structures
While Noé is intended for RAPEs and LAEPs, iNoé has been designed for multi-accueil, drop-in childcare centres, private, associative or collective crèches, early childhood gardens and micro-nurseries.
The tool is even more advanced, supporting for example pre-registration or PSU (single service delivery), but the real difference in the tool is its SaaS mode.
iNoé is entirely in the cloud, which allows you to access the tool directly on the Internet, centralize your data, scan it, avoid versioning problems, and do not clutter workstations with multiple documents.
Articles on the Same Subject