Essential features for SEO tools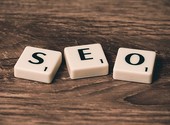 SEO, or Search Engine Optimization, is a set of techniques designed to improve a site's position on search engines. The reason is simple: the more space there is, the more visits there will be.
The secrets of web referencing
While Google keeps its algorithm that ranks its results secret, it frequently communicates about good practices to optimize a site's ranking. For example, having quality backlinks, unique content, a fast site, etc., and that's what webmasters focus on.
To do this, they must have different data, such as the speed of access to the pages, the list of domains that have linked to the site, etc. As the search for this information is time-consuming, it is common to use software. This saves the webmaster valuable time, who can then focus on solving potential problems and optimizing his site.
The acquisition of a SEO software is necessary, but how to choose it? What are the essential features for these SEO tools?
They can be classified into different categories: those who focus only on the site, those who focus on the search engine and those who help produce content.
Analyze your site in detail
Several criteria are taken into account to optimize a site.
First, its speed. This is one of the most important criteria for Google, since it wants to offer Internet users quality results, and therefore sites that are quickly accessible. Also, SEO software will be able to simulate the visit of an Internet user, via a tool called a crawler, and give an average access time to the site.
It will then be able to find ways to optimize this time, for example adding a cache on the server, optimizing images, compressing content, reducing HTTP requests, etc. Secondly, an SEO tool makes it possible to analyze each page of a site in order to detect its defects: title not unique, content too short or duplicated, presence of dead links, too repeated keyword, etc.
Finally, a key feature is the ability for the crawler to simulate a visit from a tablet or mobile phone. Indeed, visits from these media are increasing. But if the analysis of the site itself is a good start, a SEO tool must first and foremost be able to study the site's place in search engines.
Take into account some essential features
Optimizing SEO is above all about trying to place yourself first on a search engine and stay there. This of course on requests related to the site. However, to know the position of a site on different keywords, it is quickly tedious to carry out manual searches and note the position.
Also, one of the essential features of an SEO tool is that it can do this automatically and very quickly. In addition, it stores the result, which allows you to have a history for each keyword. This is very useful to see the results related to an optimization: adding backlinks, content, etc.
Another important tool is the one that will find and save information about links to a site. Backlinks are indeed one of the most important levers in natural referencing.
Finally, a quality SEO software will allow you to perform the above searches for several sites, which will allow you to carefully study your own site, but also that of your competitors.
Some help with content production
Bloggers know that if you want to get more visits, you have to produce content regularly. To do this, some SEO tools offer a very useful feature: a keyword generator. The principle is simple: from one or more words, the software will propose several dozen expressions related to the first one.
This makes it very easy to find article ideas, which is very useful in case of inspiration failure! But it also makes it possible to find keywords with long trails, i.e. expressions of at least three or four words, not very researched, but also not very competitive.
It will thus be possible to move up to the first place of Google on these expressions without too much effort, and thus increase the number of visitors.
Some software even adds a note in front of the results, which indicates the difficulty to place on the first page with these keywords.
For more information, we propose you our article "SEO: everything you need to know about SEO".
Articles on the Same Subject