FIFA 19 Ultimate Team: The Companion application is finally available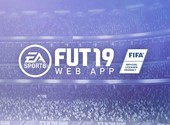 Forget the catastrophic matches of the French clubs in the Champions League on Tuesday evening (great performance for Lyon). EA Sports has just released the FIFA 19 Companion application for Ultimate Team mode players. You can already shop in the transfer market and start generating credits in order to build a competitive team for the FIFA 19 release.
UPDATE SEPTEMBER 20: The Android and iOS mobile version of FIFA 19 Companion is available on Google Play and App Store. Landroid users who want to force the update can get the APK here: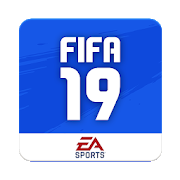 DOWNLOAD THE APK OF FIFA 19 COMPANION
Collect bonuses now on FIFA 19 Companion
If you are a loyal Ultimate Team mode player you may get the following rewards:
3 player packs

a TOTW (Team of The Week) FUT 18 tribute jersey kit

a faithful user jersey kit FUT 19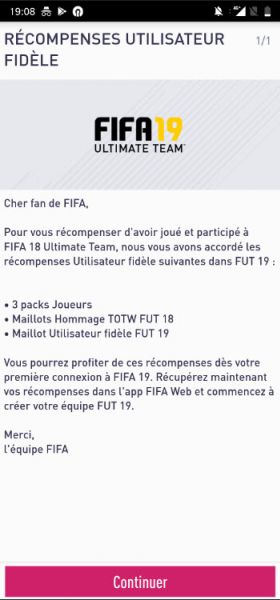 For the remaining 8 days before the release of FIFA 19 you will receive additional bonuses daily in the form of player packs, but also credits; enough to put butter in the spinach and start the FUTballistic season on top of each other, so don't forget to log in to the web or mobile application every day to collect your bonuses and start implementing purchase/resale techniques to quickly earn FUT credits.

How to download FIFA 19 Companion?

We also invite you to visit the web version of the Companion application to discover the new features by clicking on the following address:

https://www.easports.com/fr/fifa/ultimate-team/fut-app
To download the Companion for FIFA 19 Ultimate Team application, simply update version 18 to 19 from Google Play. EA Sports will offer the mobile application on September 20.
If for any reason you can't do this manipulation, don't panic. You can download the FIFA 19 Companion APK directly from the Logitheque as soon as it is published on Google Play.
Article originally published on 19 September 2018
Articles on the Same Subject