Four software programs to prepare the start of the school year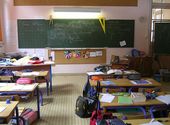 While the rays of sunscreen and swimsuits are being emptied for notebooks and school bags, parents and children are warming up for the big marathon of the back-to-school season.
And it can be said that this is not an easy task. Between last-minute revisions, a race for supplies, and planning extracurricular activities, it's hard to find your way around.
To help you see more clearly and manage the stress of the new school year, we have selected four software programs that will serve as your lifeline.
1. My back-to-school list
The start of the school year is fast approaching. It is time to tackle the tedious but mandatory task of purchasing school supplies.
And unfortunately this task does not stop with the purchase of a notebook and a pencil, it would be too simple!
The list is different depending on your children's grade level, and the teachers they will have. So to simplify your life, and save you a lot of time, we suggest you use the My Back to School List application.
Totally free, it will allow you to list the supplies to buy for each of your children, to avoid forgetting things, and therefore last minute shopping.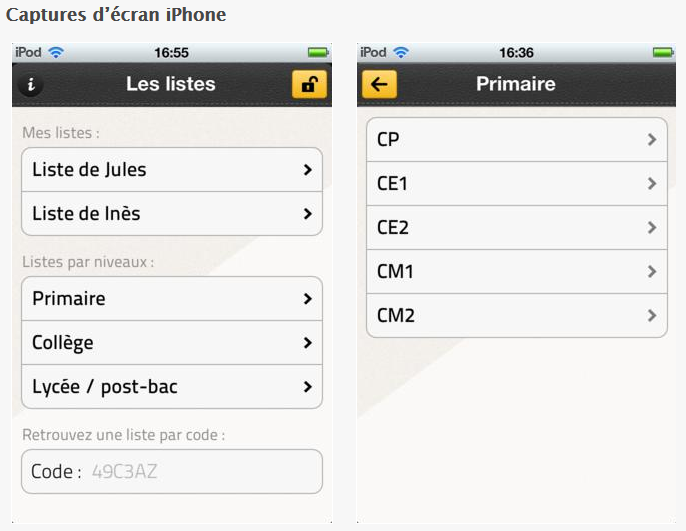 2. My Family Budget to manage back-to-school expenses
While public schools are free, school supplies are not. Every year, parents fear the famous list of supplies, carefully thought out and prepared by the teachers.
An often long list and therefore very expensive. Large check notebooks, small check notebooks, square, rapporteur, calculator, markers, coloured pencils, slate... in short, as many things as you will have to buy to furnish the brand new kit or bag that your child will of course have chosen without looking at the price.
Thus, to avoid any unpleasant surprises, it is better to manage your budget beforehand via My Family Budget. This software will help you monitor your accounts, control your expenses, and avoid starting this new school year in the red.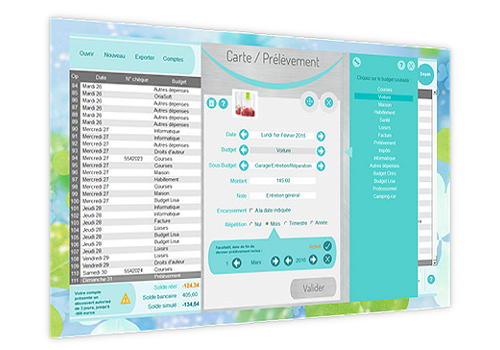 3. School Holiday Calendar to plan your holidays of the year
But don't worry, when you say back-to-school, you also mean school holidays! All Saints, Christmas, Winter, Easter, summer, and yes our children are spoiled.
Every two months, they're on vacation. A holiday that is better to know in advance if you want to leave, or to register your children in the leisure centre.
Therefore, if there is an essential file to download, it is this one: School Holiday Calendar 2017-2018.
Organized by area, it offers a clear and synthetic table of the holidays for the whole year. You can thus consult the dates for the city of your choice.
Be aware that every year, the All Saints' Day and Christmas holidays are the same for all three zones, A, B and C.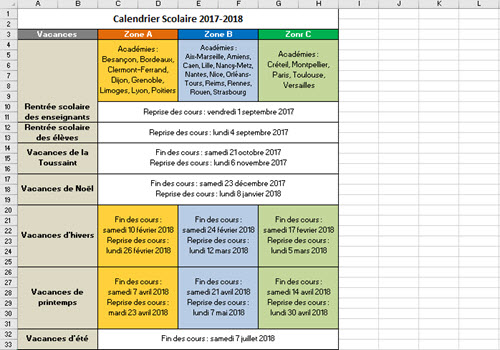 4.
Spelling of Digischool
There's nothing better than to review a few days before the start of the school year to get back into the swing of things. As French is one of the main subjects, from primary to high school, it is necessary to work regularly on the basics in order to maintain a good level.
To do this, we offer you the Digischool Spelling application. Well thought out, it offers many courses and exercises, at all levels, that will help your children improve their spelling. A fun and entertaining way to avoid mistakes and zero pointing in dictation!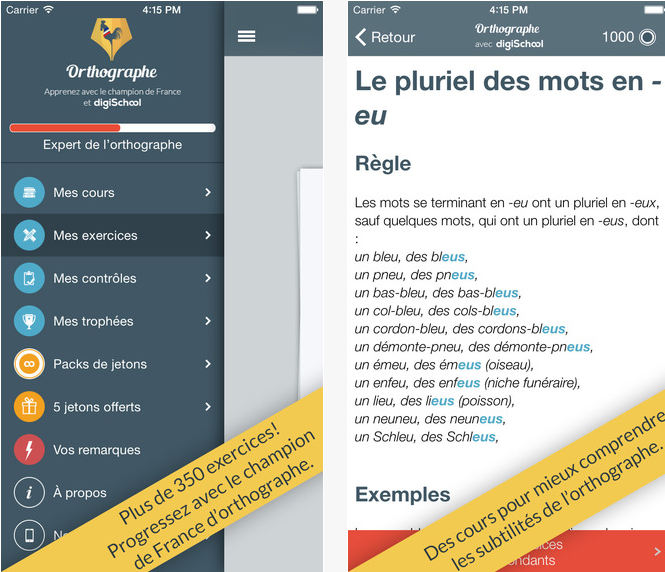 And why not create a family calendar? You will find several family planning choices in the article dedicated to schedules, in our special report back:
The 8 essential software to install on your new PC
Timetable: the back-to-school puzzle solved in 6 software packages
Students : How to organize your work?
Manage your budget at the beginning of the school year thanks to accounting software!
Students, find accommodation for the new school year with real estate applications

Students, here are the essential applications if you are going to Erasmus
Applications and software for shopping
Author :

Justine Catherine
Articles on the Same Subject