Free subscribers, here's how to watch BFMTV and RMC!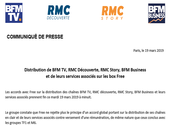 Are you addicted to serious, business and rather austere news, or to documentaries on Nazi aliens that hide from us that the earth is flat and that its centre is a giant homeopathy granulate? That's because you watch the BFMTV and RMC channels and their versions. Unfortunately, you had the bad idea of being a Free subscriber to receive television at home and at midnight today, you will no longer have access to this bouquet. Never mind, we explain how to watch these channels, which account for 7% of the operator's TV package audience, without "hacking" an M3U stream or going through a streaming site....
First solution: MOLOTOV TV
Well yes, download Molotov on your TV or your computer (or smartphone we don't do the fine mouth), create your account and immediately access these channels from the application.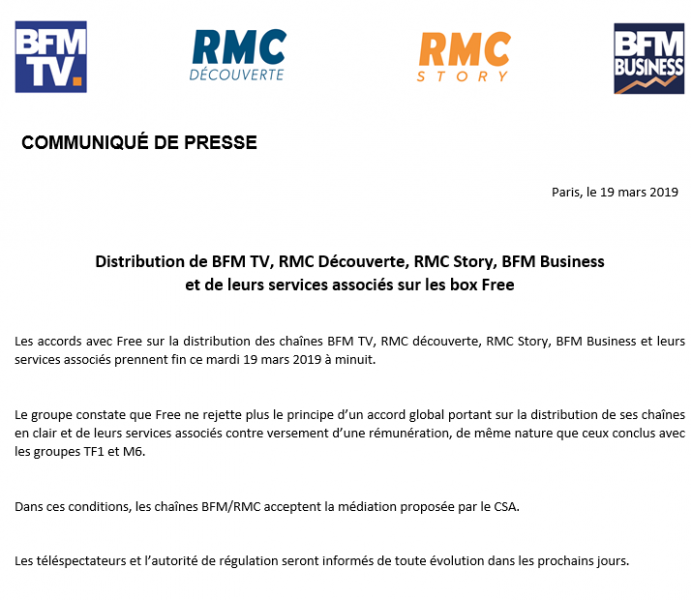 Here are the links to download the Molotov application:
On Mac, Windows, Android and iOS:
Second solution: Captvty
Captvty is a small utility that allows you to access replay shows and some live TV channels. Among them, we find TV5 Monde, IDF 1 but especially BFM Business. This allows you to keep an eye on the news directly from your computer.
But we are confident that a return to normalcy will occur by tomorrow. You can resume normal activity.
Author :

Frederic Pailliot
Articles on the Same Subject