Google introduces YouTube Music, Spotify and Deezer's newest competitor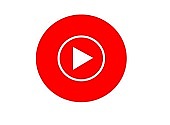 It's Google Change Week. After having rethought Google Drive's services with the presentation of Google One, today, the Mountain View firm is officially entering the world of music streaming (after a failed attempt with YouTube Red, we will come back to it) and presents its new service: YouTube Music.
Bye YouTube Red! Welcome YouTube Music!
Remember! Remember! Two years ago, Google introduced a service called YouTube Red. It was a premium video offer coupled with music streaming from Google Play Music. In the end, the service never came to us and it did not have the expected success because the Mountain View firm decided to rework it. That's why YouTube Music was born.
YouTube Music will normally be launched on May 22nd in the United States (and later in our country). It will be a paid music streaming service that will allow you to listen to the albums of your favorite singers and bands, create playlists and listen to personalized radios. He will be charged, like his competitors, $9.99 and it will be possible to complete this package with the old YouTube Red which is now called YouTube Premium. Do you understand?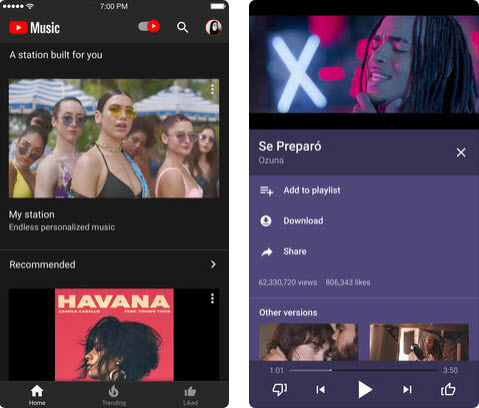 In summary, YouTube Music is a similar offer to Spotify et al. for $9.99 per month. For an additional $2, the user can benefit from YouTube Premium, which removes ads from YouTube and also allows video playback in the background. YouTube Music will also be available in a free version funded by advertising.
The first countries to test YouTube Music and YouTube Premium will be the United States, Australia, New Zealand, Mexico and South Korea, where YouTube Red was available. Other countries, including France, Canada and Switzerland, will be added as they are added.
[Updated - 18/06/2018] YouTube Music is now available in 17 new countries including France. The applications can be downloaded from Google Play and the App Store. A free package with ads is available but it doesn't offer much in comparison to the Classic YouTube application.

The YouTube Music package is available for €9.99 per month (€14.99 in the family package). As for YouTube Premium, you will have to pay 11.99€ per month (17.99€ in family package).
Articles on the Same Subject