How to install Android 10 Q on your smartphone?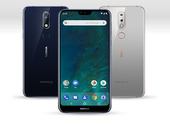 That's it, after months of waiting, the new version of Android is finally available in beta. On Wednesday, March 13, Google activated the download of the OS from its website. The Mountain View company also provides installation images of Android 10 beta. Here is the procedure to follow.
How to test Android Q before anyone else?
While Google has not yet published all Android 10 Beta compatible devices, the Mountain View company has already specified that OS pre-versions will be offered on more smartphones than its previous iterations.
Android 10 Q, whose official name has not yet been revealed, is first available on Google smartphones. All smartphones in the Pixel range (1, 2 and 3) can already install the beta version of the OS:
Google Pixel

Google Pixel XL

Google Pixel 2

Google Pixel 2 XL

Google Pixel 3

Google Pixel 3 XL
If you have one of these smartphones, you can use this article to download and install Android Q. There are two methods. In either case, sign up for the Android development and testing program on Google's official website.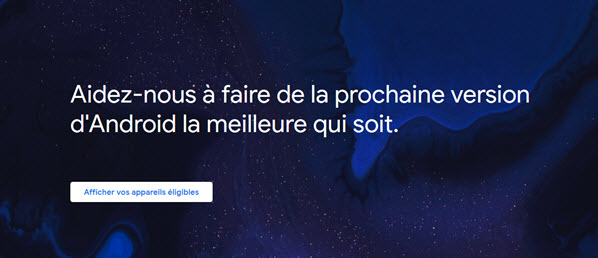 Screenshot of the official Android website
We recommend that you do not install this version of Android on your main smartphone, test versions are inherently unstable.
The classic OTA installation
The classic OTA (Over The Air) installation allows you to receive Android 10 as a classic update. You will then receive a notification from which you can start downloading the OS. Be careful, make sure you have enough space on your smartphone, Android 10 Q weighs about 1 GB depending on the models.
The installation with an image
You can retrieve the image corresponding to your smartphone directly from developer.android.com if you do not receive any notification for OTA download or if your smartphone works with an alternative version of Android. If you have already installed a recovery utility such as TWRP, simply restart your smartphone on the tool to manually install the previously downloaded image. You can also do this from your computer by following the guide provided by XDA Developers:
Using software such as Winrar or the file explorer, extract the image file to a folder. Make sure you have debugging enabled in the developer settings of your smartphone.
In this folder, you will find the bootloader image, a Radio image, a zip file, a Windows batch file and two.sh script files. If you don't want to delete all your data and just want to update it, then double-click the flash-all.bat file, if you are on Windows or flash-all.sh if you are on MacOS/Linux (after making it executable).
If you want to flash the image without deleting your data, edit the script flash-all.bat (Windows) or flash-all.sh (macOS/Linux) in a text editor and delete the "-w" command from the "fastboot -w update" line. Then run the flash-all script and follow the instructions on the screen.
Install Android Q on a smartphone other than a Google Pixel
As mentioned above, Android 10 Q beta is only available on Pixel smartphones at the moment. Google will later publish images of installations for other manufacturers' devices. The American giant will probably do so on the sidelines of its annual I/O conference scheduled for May 7. The installation method should be the same, except for a few details. In any case, we will explain how to proceed.
Logitheque and Google cannot be held responsible for any material damage caused by a failed attempt to install Android 10.

Articles on the Same Subject