How to install themes on Windows 10?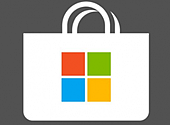 In the Windows 10 customization menu, you can manually change the background or colors of the system to your liking. But did you know that it was possible to use predefined themes to decorate Windows 10? It is a very simple but little known operation and we will explain how to do it.
Where can I find themes for Windows 10?
When you go to the "personalization" menu of the settings, you can see on the left a "themes" tab. If you click on it, you will see that your computer already has some themes. Some come from the system and others from the manufacturer of your computer. You will also see a link "Get more themes in the Windows Store".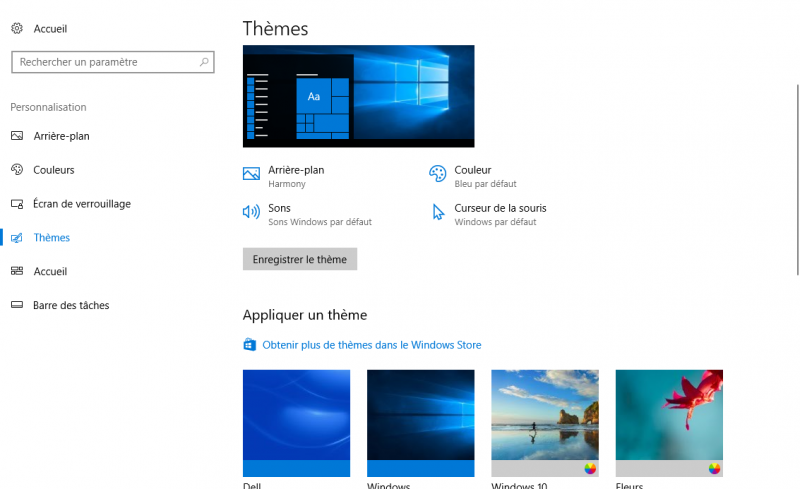 Because yes, it will be the main source for obtaining other themes. Clicking on the link directly opens the Windows Store on the page dedicated to the themes. You will see that the choice is vast and that they are all free.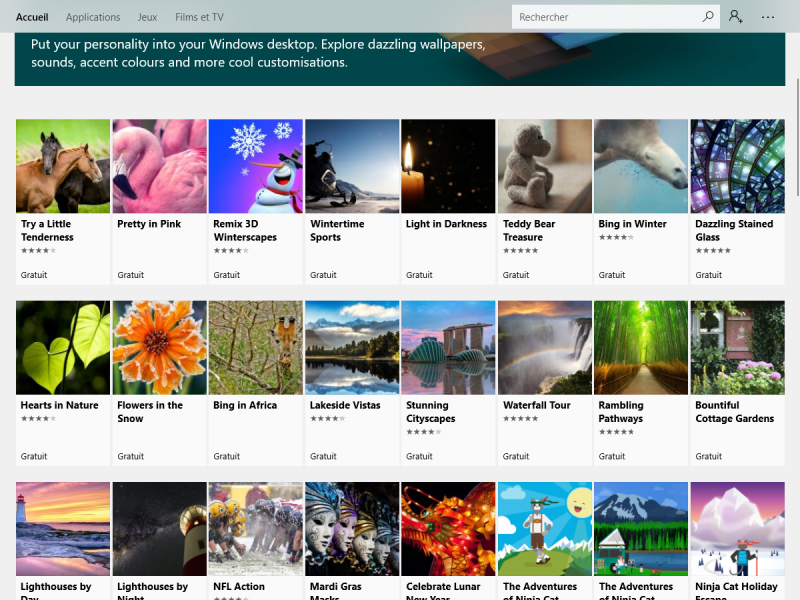 Installing a theme on Windows 10
To install a theme on Windows 10 is very simple. Once you have found a theme that you like, click on it to get to its descriptive page.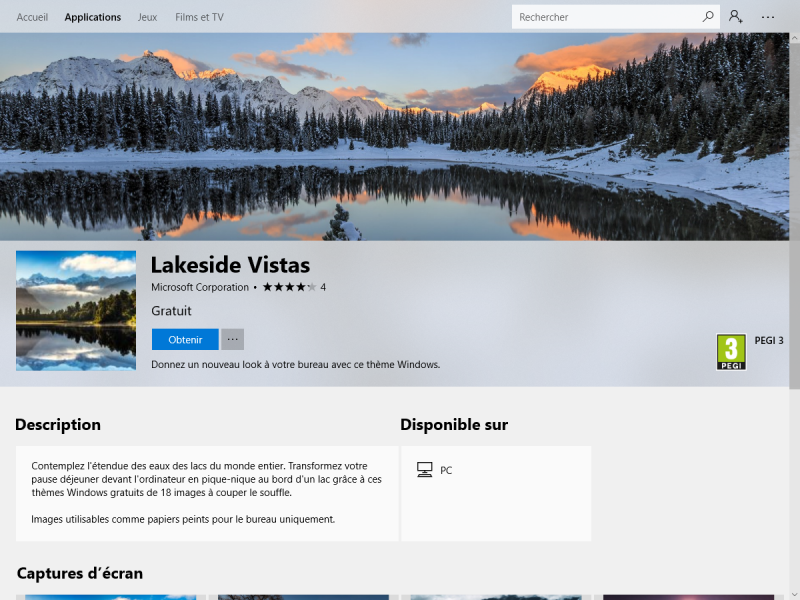 When you are on the page, check that the screenshots match your expectations and, if so, click on the "Get" button. If necessary, log in with a Microsoft account, it is mandatory to download applications and it is totally free.
Once it is installed, all you have to do is click on "Launch". You are redirected to the "themes" menu of the settings and the new theme is displayed in the window. All you have to do is click on it to apply it.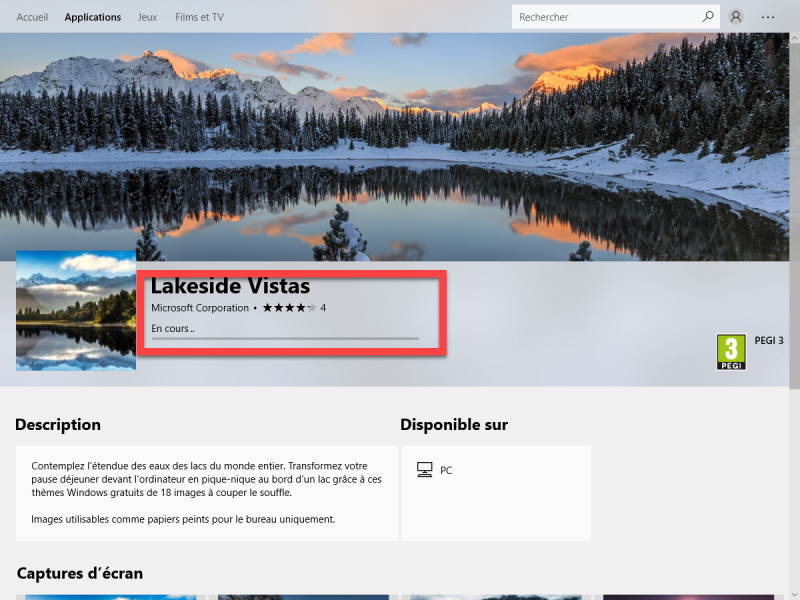 You can then go back to the "background" tab to choose whether you want a slide show of images or if you want to choose only one.
Read also:
How to remove advertising from the start menu?

Articles on the Same Subject