How to protect your data?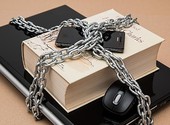 Every company needs to be able to protect its data to varying degrees, from the most common to the most sensitive. Depending on the level of security and capacity you need, you have many computer tools at your disposal to protect this data from leaks and losses.
Use appropriate storage space
While most common documents can be stored in a GED to support collaborative work, consider a more secure solution for your archives and sensitive documents, such as an EAS.
This storage space is adapted to archiving needs, and provides you with a digital safe to guarantee the probative value of official documents as well as the integrity or confidentiality of historical files.
If you keep your data in the cloud, choose a solution hosted in the private cloud: you guarantee the protection of your accesses, since the server infrastructure is dedicated to your sole use, whether it is managed internally or by a provider.
Prevent rather than cure
Data backup software allows you to make a copy of your data, operating systems, servers or partitions, etc. In general very complete, it also offers you various functionalities, such as data recovery or restoration for example.
Among the interesting integrated tools, focus your attention on the costing function. You can then encrypt your data, a real asset since you make sure you keep control over the right to read this information.
Strengthen data protection
Now that your sensitive data is protected, protect your current data by protecting your company's computers with a powerful antivirus software. Choose an antivirus that is known for its effectiveness and is adapted to the professional sector, includes many protection technologies and is easy to integrate into your computer equipment.
To go further, easily manage your employees' access to the various tools and storage space using a password manager. This practical tool will be useful to you to avoid losing any identifier, to share access to third parties without providing them with codes that will remain hidden, to save time when identifying, etc.
Finally, last advice: prefer to use ad and virus blockers, as well as a VPN, to avoid the illegal data recovery that some website publishers practice on the Internet (illegally and without warning). The VPN is also very useful if you want to access a site that has geographical restrictions.
Articles on the Same Subject