How to transform your smartphone into a measuring instrument?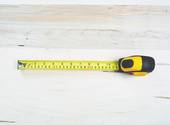 Gyroscope, accelerometer, light sensor, or magnetometer are just some of the many technologies available in our smartphones. While they make our device an all-in-one measuring instrument, we frequently use these sensors without even realizing it. However, we can find some applications that exploit their potential. We present you a selection of applications that transform your smartphone into a real toolbox.
A luxmeter integrated into your smartphone
An essential tool for photographers and lighting designers, the luxmeter is also used for other activities (architecture, decoration, astronomy, etc.). This tool allows you to evaluate the brightness of a surface by calculating the number of lux. Thanks to the light sensor on most smartphones, you will also be able to measure the light output. The lux meter application turns your smartphone into an effective lux meter. It displays the light intensity of a surface in lux or HR (if you prefer to use the American unit of measurement).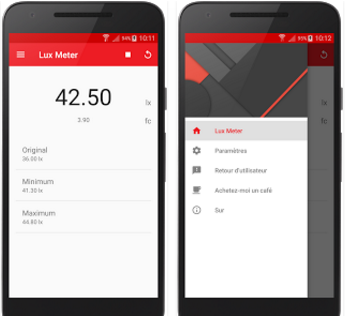 Although the reliability of the result obviously depends on the quality of your device, the values obtained remain reliable after defining the "correction factor".
Precise plans in a few clicks
If you are looking to take measurements from your interior, here is an application that should interest you. MagicPlan is an application that bears its name well, since it allows you to take all the measurements of your interior, to automatically restore them on a 2D plan. Thanks to it, you do not need to draw or take measurements manually. All you have to do is take pictures of the different corners of your parts via the application, so that it automatically calculates the measurements and transforms your shots into a 2D plan.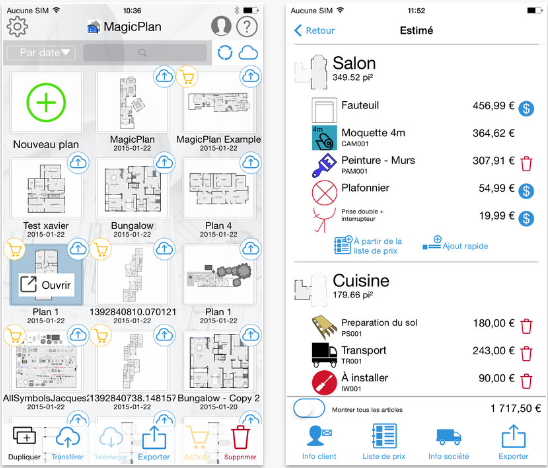 You can assemble all your parts and save your plans in different formats (PDF, images, etc.).
Measure sound with your iPhone
Do you complain about noise pollution? Be aware that it is also possible to transform your iPhone into a sound level meter. Applications offer you, via the microphone of your device, to quantify the surrounding noise. These applications, which display the noise level in number of decibels, generally give accurate results.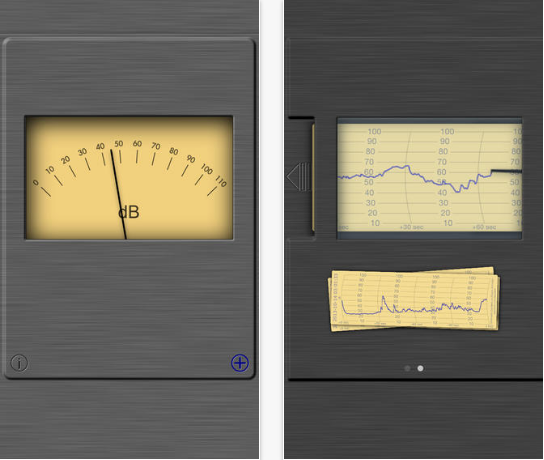 An application like Decibels allows you to quickly evaluate the level of noise pollution, the application even offers you some comparison elements (danger threshold, reactor noise, etc.).
IHandy, the bubble level in your pocket
The tool that every good handyman should have with him is now available on your smartphone. IHandy is a precise bubble level that is displayed directly on your smartphone. As for a real level, the application then simulates the position of an air bubble, depending on the surface on which your smartphone is placed. IHandy will allow you to check if a surface corresponds to your reference angle. The advantage is that you can take your level everywhere with you.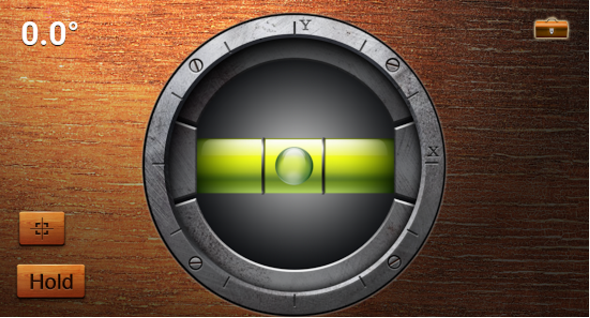 Impressively accurate, this bubble level requires only a simple calibration on a flat surface to operate.
Smart Tool, the all-in-one solution
Finally, if you don't have a specific need, but simply the desire to make your smartphone a Swiss Army Knife, you can easily find all-in-one solutions on different blinds. These applications offer a set of tools capable of meeting all your needs. For example, the Smart Tool application includes no less than 40 so-called "intelligent" tools.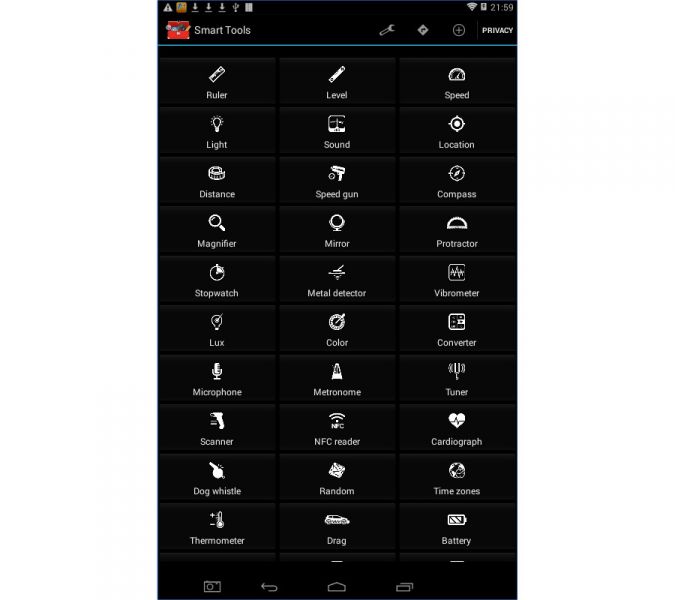 In addition to traditional features such as the flashlight, compass or stopwatch, Smart tools exploits the potential of your smartphone to transform it into measuring tools (sound level meter, remote measuring device, lignometer, color sensor, speedometer, etc.)
Author :

Jean-Baptiste Favot
Articles on the Same Subject