I am starting my own business: what are the software programs to do your own accounting?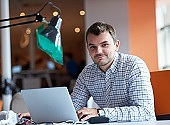 When you make the courageous decision to start a business, the beginnings can sometimes be destabilizing, especially because, for lack of resources, you have to do the administrative procedures alone, and especially the accounting.
Before you get angry with accounting, or hire a professional at your own expense, here are some useful software to help you.
Doing your own accounting: what the law says
First of all, you can comfort on one point: you have every right to carry out your accounting by yourself, without the need for a chartered accountant. Indeed, under the law, you do not have many options: either you do it yourself, or you must use a professional with a diploma in accounting, the only one qualified to handle the accounting of a third party. You are therefore paying for the services of an expert, which may seem very expensive for the accounts of a new company.
On the other hand, doing your accounting requires having some basics, and keeping up with current laws and any changes, to stay legal. You are responsible, so you need to be well informed.
So, if you are not sure you can manage this alone, the best thing to do is to have a software to support you. An accounting tool is simply used:
to automate certain tasks (automatically enter the numbers already entered, automatically calculate certain data, etc.).

to guide you in the process by explaining the steps to be taken, providing you with a certain methodology, etc.

to be always up to date from a legal point of view
To sum up, the accounting software strengthens your skills and allows you to be more confident when, financially, you have no choice but to do your own accounting. Here are some solutions according to the profile of the company you are setting up, and according to your needs.
Gest4U
The publisher targets the liberal professions and micro-entrepreneurs. Gest4U allows you to manage your tax returns and cash flow independently. You centralize your accounting and administrative documents, which are automatically saved and stored on the web application.
In addition to making your declarations, Gest4U reminds you when it is time to make them, so that you don't forget one, and the tool automates repetitive tasks. For cash management, you can also synchronize the tool with your bank to monitor your account status in real time.
Finally, among other features, you have a cost estimate to optimize your finances, a forecasting tool for your taxes and social security contributions, as well as a function for issuing invoices and unlimited estimates.
It is a small tool, with a single price offer, that gives you access to all the features, in a no-obligation package, with a 45-day free trial period to get an idea. Good to know: Gest4U includes the services of an online helpdesk in case of problems.
Kiwili
The tool is a little stronger, which is probably why the publisher offers several price formulas, and is aimed at a wider range of professional profiles, from microentrepreneurs to SMEs.
Cash management is a little more comprehensive, including analysis and reporting tools to better understand the evolution of your company. You can also take advantage of features specific to personnel management, such as receipt management for expense reports, payroll, time management, etc.
In addition, Kiwili offers integrated CRM and tools for supplier and project management. Thus, the solution may be better adapted to the evolution of the company from a very small business to an SME, since you can benefit from practical tools for a company of more than 10 people. The transition to an increasingly complete tool is therefore facilitated.
Tiime AE
Tiime AE is produced by the company CUBBER, "coded by Moselle and Tarn, designed by Parisians, marketed by Burgundians, hosted in the Vosges": a small Frenchy tool in short.
The publisher is primarily aimed at self-employed entrepreneurs, and offers a free tool for this purpose. He consists of a number of functions classified into 5 distinct parts: invoices, contributions, registers, thresholds and documents.
It contains all the useful functionalities for keeping records, creating invoices, or storing and exporting receipts.
Among these solutions, you will surely find the ideal tool to start your business with confidence. Feel free to consult the Help for business creation and Auto-entrepreneurs sections to possibly complete your software park with other practical solutions.
Articles on the Same Subject