LibreOffice and OpenOffice victims of a security breach but only one software has fixed it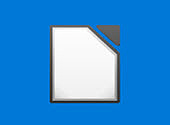 Users who do not want to invest in Microsoft's Office suite often turn to the free alternatives of LibreOffice and OpenOffice. These softwares were precisely the victims of a flaw that potentially allowed hackers to launch remote commands on users' machines. However, one of the programs quickly fixed the problem: can you guess which one?
Austrian researcher Alex Inführ published a report on this famous vulnerability with a video to support it. This flaw was based on a piece of malicious code that moved to the directory containing a Python script that the office suite installs by default. It was then possible for a hacker to access the "cmd" command and thus launch different actions on the victim's machine. On the example video, Inführ manages to launch the calculator but other much less harmless uses would be possible.
The researcher notified the LibreOffice developers and a patch was quickly put in place. Inführ, moreover, waited for the correction before publicly sharing the flaw. As for Apache OpenOffice, which is a software very close to LibreOffice, no communication has been made. This is not surprising given that the latter has progressed much more slowly in recent years and that updates are much less frequent.
In any case, it is currently preferable to focus on LibreOffice over OpenOffice given the responsiveness of developers. LibreOffice has also benefited from recent updates that have made quite a few changes where OpenOffice has been stagnating for several months.
Articles on the Same Subject