Logitheque: our newsletter planning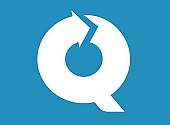 More and more of you have subscribed to the Logitheque newsletter and we thank you for it. Today, we are taking the time to detail our newsletters schedule.
We're going from two to three!
Currently, if you subscribe to our newsletter, you receive two emails from us. The first is sent on Tuesday with a summary of our most interesting news and articles of the moment as well as a sample of three software programs that are new or have been updated recently. The second one is sent on Friday and it is a selection of our ten software of the week with an important article. With these two newsletters, you get a good overview of what happened during the week on Logitheque.
But because we are always dealing with more and more subjects and the news remains very rich, we have decided to schedule a new newsletter. It will be sent on Wednesday and will be similar to the one on Tuesday with 4 articles and news and 3 software to discover.
Obviously, nothing is frozen in stone and we will adapt our shipments according to your feedback, which is very important to us. Moreover, do not hesitate to give your opinion in the comments or to contact us on social networks.
Articles on the Same Subject