Microsoft is gradually phasing out several of its flagship products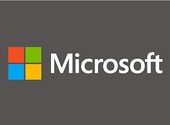 Microsoft has announced the end of support for some forums for several of its products. On June 8, the firm announced that its employees would no longer provide technical assistance on the dedicated forums. There will no longer be any monitoring, proactive review or processing of user requests.
Which products are affected by this measure?
Here is the list of programs, operating systems and products concerned:
Internal Explorer 10

Microsoft Security Essential

Office 2010 and 2013

Windows 7, 8.1 and 8.1 RT

Surface Pro and Pro 2, Surface 2 and RT

The Microsoft Band

Some mobile devices

The Zune

While some of these forums will remain open, others will be closed. This is the case, for example, of the Microsoft Band connected bracelet forum, whose users are invited to go to the Microsoft Band 2 forum, where it will no longer be possible to post questions in the Zune forum, but Microsoft will allow navigation. Finally, support for mobile devices (Mobile Devices) will now be available in the Other Windows Mobile Devices forum.
Soon the end of Windows 7 will come soon
This end of support on the forums gradually bury Windows 7 and 8.1 already at the end of the cycle. In a year and a half, in January 2020, the extended support for Windows 7 will be permanently stopped. As for Windows 8.1, users can still count on the support extended until January 10, 2023.
Source: Microsoft
Articles on the Same Subject