On iOS, Fortnite raised $100 million for Epic Games in 90 days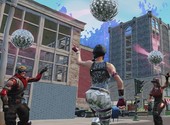 Fortnite is a commercial success that has become a real phenomenon. Three months is what it took the game to bring in $100 million for its publisher Epic Games. In just 90 days, Fortnite has conquered millions of players and their wallets to become Epic Games' golden goose.
The $100 million level in 90 days
Fortnite Battle Royale is not the first mobile game to bring in so much money in such a short time. This feat has already been achieved by Clash Royale. According to Sensor Tower estimates, Supercell's game (also creator of Clash of Clans) had allowed the publisher to pocket no less than $100 million in... 51 days.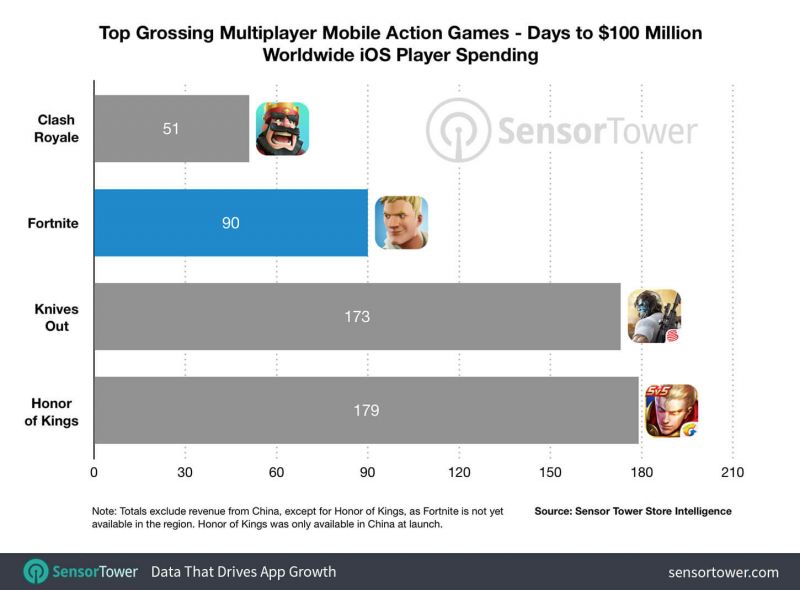 By way of comparison, the other Battle Royale game Knives Out exceeded this level in 173 days. Its most serious rival: PUBG (Player Unknown's Battleground) has not yet generated such a sum, but unlike Fortnite, its monetization system has only been active for 60 days. A less efficient monetization system than Fortnite's, according to Sensor Tower estimates. PUBG would have generated "only" $5.2 million on iOS.
The Android version of Fortnite is still waiting
The game available on the different consoles (Xbox, PS4, Switch), PC and iOS is still not available on Android. The Android version of Fortnite will most certainly be available to the millions of waiting players this summer. A new success in prospect.
Also to be read: Attention! Fortnite Android Fortnite APKs are circulating!
Source: Sensor Tower
Articles on the Same Subject