Our 5 tips for using your SEO tools properly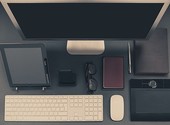 Natural referencing or the SEO index is a crucial parameter for website administrators, but the abuse of SEO techniques can also discourage Internet users and alert Google.
Here are some good practices that we suggest you discover in this article. For more information, also discover our 5 SEO techniques to conquer the web, and everything you need to know about SEO.
1. The art of natural referencing
Search engines such as Google allow sites to stand out by displaying them on the first pages according to specific search criteria. The more the site is classified among the first pages, the more likely it is to have more visits, and more customers.
To facilitate the natural referencing of websites, there are SEO tools available, available as an application or by injecting instructions directly on the technical base of the site. These SEO tools allow webmasters to accelerate the SEO process, and thus optimize the site for more visits via search engines.
If these tools have proven their worth, the abuse of SEO techniques can make the site's content unreadable and repel potential customers. The key is to find the right mix, and to improve the quality of your site, in the eyes of Google, and visitors.
2. Identify your targets
When you create a website that is destined to become popular, you need to ask yourself the question: who am I targeting in particular? Is it the housewife under 50 years of age? Dynamic executives? Video game players? Young girls? Knowing your target audience allows you to guide your site to the content that seems most appropriate.
Then, it is necessary to target that what you want to sell. A product? A concept? Any services? Or simply to relay advertisements on a specific sector of activity? In any case, this will have consequences not only on the shape of your website, but also on its content.
3. The art of web writing
Once you know where you want to go, all you have to do is write content that is unique, coherent, structured and synthetic enough to engage the visitor.
Don't forget to target your articles carefully, to put catchy content (sometimes misleading, but not too much), without getting into the "too much advertising", which creates mistrust among your readers. This naturally leads us to the application of SEO tools, in order to optimize the referencing of your pages on search engines.
4. Make its content as natural as possible
Natural SEO generally consists in placing the right keywords in the content as well as in the meta tags, which SEO tools automatically fill in. However, a list of keywords can make the content unreadable or completely inconsistent for the reader.
Indeed, a visitor is not a search engine robot, and inappropriate content with too many keywords may not only make your content uninteresting, but also rank your site as an unreliable site.
Thus, to avoid this type of inconvenience, it is advisable to insert your keywords in the most natural way possible, keeping a meaning to the sentences as a whole. SEO tools will help you limit your keywords according to a predefined algorithm.
The idea is to maintain a certain level of quality in your writing: if you aim for first place, you will have to seduce Google's robots, but also convince visitors of the relevance of your text in the long term.
Finally, do not forget the criteria that are not visible to the reader: the META tags. This is where SEO tools are most relevant, ensuring that no important tags are left out. These tags are used by search engines and help them to index their content. An essential concept to optimize the ranking of your site.
5. Prefer incoming links
The last necessary step for a good SEO ranking: do not hesitate to add links to other pages in the content of your pages. By using SEO tools such as FOLLOW, your target pages will be better referenced within search engines, and you will be able to increase your site's ranking within search criteria.
Be careful, however, too many links can downgrade a site, some search engines consider that a page that has too many links is a page that forces SEO. This has the effect of downgrading the page, and penalizing the indexing of the site.
Articles on the Same Subject