Our advice to help you choose a trustee software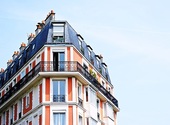 A specialized IT tool for your business can be very useful, and will support you in your daily work: you may as well not be mistaken when you make your choice. We have compared the different solutions that exist on the software market to help you choose the syndic's software that best meets your expectations.
We wanted to compare different IT tools for trustees and property managers. We have therefore selected these five solutions:
Solutions focused on accounting
Before you even look more closely at each syndic or co-ownership management solution, always take the time to ask yourself about the publisher that offers this solution. Who are the creators of your tool? Why did they invest in that market, specifically?
You will have to meet generalist software publishers, whose core business is to offer management or accounting tools first, and who have sought to specialize by creating modules specific to trades.
For these five solutions, Logique is a publisher that offers a co-ownership solution, but also management, payroll, accounting and other tools. This does not mean, however, that its co-ownership and syndic management tool is not complete or complete, but it may indicate that the accounting part will be stronger than among its competitors: an asset for professionals who are less comfortable with HR and accounting management.
ICS, in the very title of its software, highlights the accounting functionalities of its union accounting software.
A strong expertise for your business
You will also meet people who have looked at your business and tried to answer its problems by creating an adapted solution. These editors are therefore already specialized in your sector, so they may be better able to be more complete on business functionalities.
This is the case for several publishers who are the originators of the solutions we present to you. The Kel group, which created Kel Syndic 360, claims to have more than 30 years of experience in syndic and rental management. Crypto has been on the market since 1988 and only offers real estate software.
Compare the features
Crypto, a modular tool
Crypto offers you 9 essential management features in its Syndic module, which you can complete with other additional features and services, such as payroll outsourcing, hosting your data on servers to have the tool available anywhere via the Internet, or sending invitations by email.
The advantage is that smaller structures can manage at least their budget by opting for an "à la carte" formula, without depriving themselves of the essentials, such as GA management, the provisional budget or accounting.
Logical, pragmatic IT support
Logique's co-ownership and real estate syndic software is transparent: all its functionalities are clearly stated on the website, from managing calls for funds to distributing expenses and editing documents for general meetings.
The tool seems complete, and it is a small editor, which explains a clear interface (but without aesthetic research, which avoids unnecessary elements).
Kel, a team of experts at your side
The publisher highlights several advantages: the solution's full web mode, which allows access from anywhere (as proposed by the other solutions presented), but above all a team of experts to support you in your accounting management, and a marketing solution to acquire new customers.
The IT tool is therefore ideal for SMEs wishing to be supported on accounting aspects, and whose priority is to win new customers quickly for the development of their business.
illiCopro, a tool for private individuals, less expensive for small structures

If you are a self-employed entrepreneur, your priority may be to find a practical, but also inexpensive, tool. Consider in this case looking at existing solutions on the private side. illiCopro aims to allow co-owners to manage their own insolvency problems: perhaps this solution is interesting to start your business?
ICS, an accounting access software
ICS leverages its accounting and management expertise in its ICS Syndic solution. Hosted in the cloud or as a stand-alone installation, it provides an integrated EDM software, and interesting reporting tools that are interoperable with CRM tools.
Articles on the Same Subject