Payroll software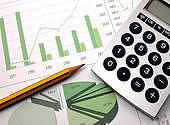 Logithèque offers management and accounting solutions in its extensive software catalogue. These include free and paid payroll software for individuals and businesses. To help you in your choice, we have selected for you the best payroll software to download according to your own needs.
Ciel Paye 2014 :
Ciel, the leading provider of management and accounting software, offers companies the latest version of its Ciel Paye 2014 payroll solution. Extremely complete, it helped you to create your employee files, but also to edit your pay slips. Simple and intuitive, its interface gives you access to a large amount of data including the calculation of social security contributions, leave and hiring management. In the same vein, find the payroll software Ciel Paye Evolution 2014 and Ciel Paye Bâtiment 2014.
EBP Paye Classic 2014 :
A direct competitor of Ciel, EBP also presents a wide range of accounting and management software, such as EBP Paye Classic 2014. The latter provides users with numerous functionalities to manage each employee's pay according to their status within the company: trainee, apprentice, manager, non-executive, etc. The software also allows you to analyze the salary situation of each of them via the integrated dashboard, but also to simply enter leave and transfer entries without re-entering them. In the same range you can also find EBP Paye Pro 2014, EBP Paye Bâtiment and EBP Paye Agricole.
Memsoft Oxygen Payroll 8 Free:
Memsoft Oxygen Payroll 8 FREE is a 100% free payroll solution that allows you to manage up to 9 employees. This software helps you with all accounting tasks related to your employees' payroll, regardless of their status. Very practical, it integrates with other software in the Oxygène range: accounting, business solutions, business management, and many others. Compatible with Windows 8, this software is easy to use but is less complete than the paid solutions Ciel and EBP.
ArbeMat:
ArbeMat is a free pay slip management software for licensed childminders. Well thought out, it allows you to enter all the permanent data (employee, employer, hourly rates, etc.) once and then edit all the pay slips of the childminders concerned. This utility takes into account specific information such as the number of hours worked, overtime, but also meal and maintenance allowances.
ExpertisePay Overtime and TEPA law :
Expertise Pay Overtime and TEPA law is an excel file that groups together all the data that have a influence on the calculation of the pay slip. This includes payroll taxes, deductions, and other net taxable income. This file, which can be downloaded free of charge, also takes into account the status of the managerial or non-executive employee, with the corresponding elements.
Templates for executive and non-executive pay slips :
Finally, let's end with our overview of payroll software by Executive and non-executive pay slip templates. As its name suggests, this file includes a free pay slip template in Excel. It contains two sheets, one for the executive pay slip and the other for the non-executive pay slip. As simple as it is useful, it will help you design your own pay slips, forgetting nothing important.
See also:
Payroll software in the search engine
Free payroll software in the search engine
The payroll wage type
Software specialized in the management of entertainment intermediaries, and the declaration of 2460 salaries.
Articles on the Same Subject