Application of cooking recipes, which one to choose?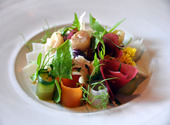 Not always, of course, to know what to cook. Meat or fish? Hot or cold? Sweet or salty? A tripod of questions that invade your head and that you can no longer get rid of. Worse still, you have a very clear idea of what you want to prepare, but you don't have all the necessary ingredients in your closet.
It is therefore to avoid all these little worries that the recipe applications were created. Most of them are free of charge, they are often full of good ideas and allow you to prepare in a very short time a good complete and gourmet meal, which fits perfectly into your budget. So to help you, here are 8 cooking applications to download, which will teach you how to cook, and give you access to thousands of recipes.
Marmiton
If there are leaders in any field, Marmiton is the one of cooking on smartphones and touch pads. Faithful to its website and magazine, it offers more than 60,000 recipes for starters, main courses and desserts. Each recipe can be noted, commented and shared on social networks. In addition, by creating your own account, you can in turn publish your recipes and get objective feedback from other users.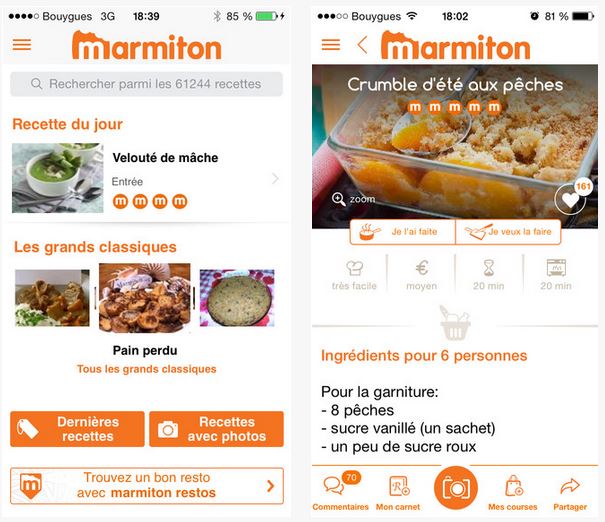 750g
But if Marmiton is the leading cookery recipe application, it is closely followed by 750g. More refined in terms of design, it offers 77,000 different recipes, as well as many meal ideas to be quickly realized at home. Practical for beginners, this free application includes no less than 1,400 recipe videos made by the team leaders themselves.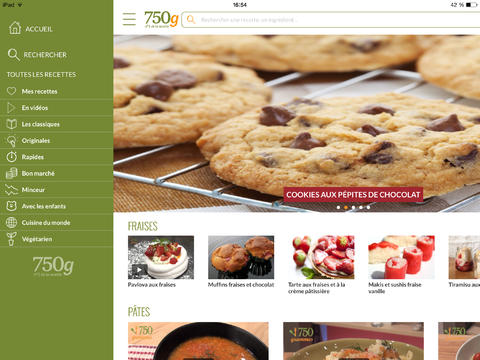 Cooking: 35,000 recipes
Let's continue with the free recipe applications, with the Cuisine application: 35,000 recipes. Quite original, this app allows users to create their own cookbooks with their own recipes but also with those of other members of the community, which they loved to prepare and taste, of course. Easy to use, it is also very modern in its style, like the magazine Journal de Femmes, which publishes it.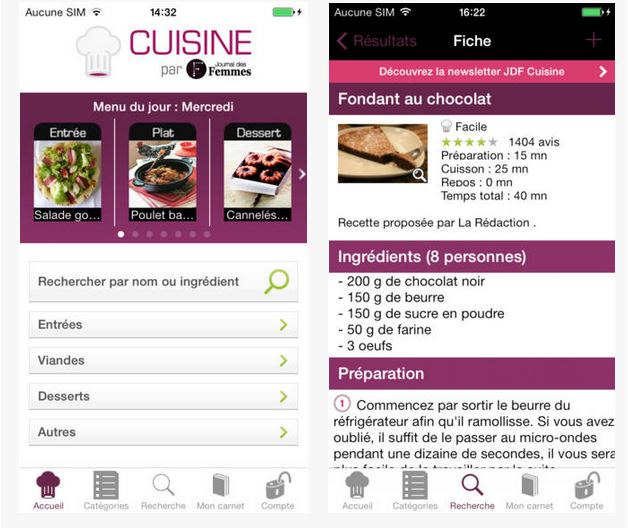 SmallChief
Always further, always stronger with PetitChef. It does not propose 60 or 70,000 recipes, but 100,000. A record that is however slightly blackened by the repetition of some recipes, already seen several times. On the other hand, the main advantage of this application is that it provides users with complete menus, in order to simplify their lives.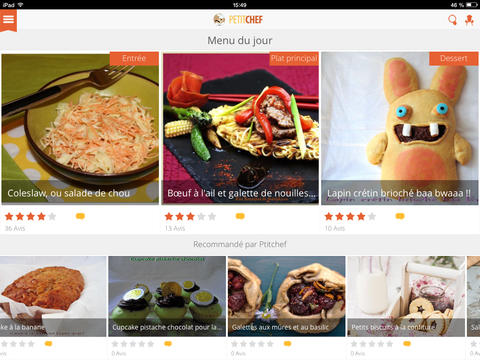 BigOven
In the free and fun kitchen application genre, we also find BIgOven. In addition to offering 250,000 recipes, this app gives you ideas for dishes to prepare with your "leftovers". Not very dripping at first, but really very practical when you have almost nothing left in your refrigerator. However, BigOven is available in English, so unless you are bilingual, you may not digest it well enough.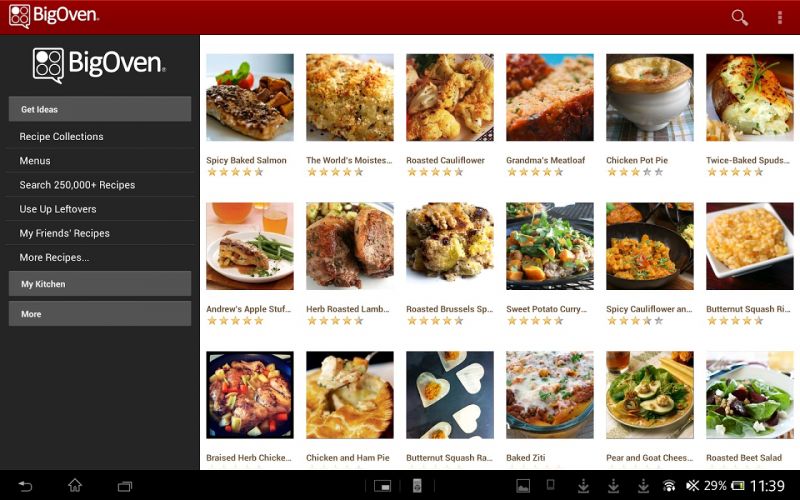 Author :

Justine Catherine
Articles on the Same Subject