Red Alert Mobile is coming out soon, we wonder why...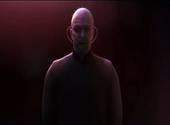 Who remembers Command and Conquer? The license that Electronic Arts finally exhausted after the purchase of Westwood (a fourth dubious episode, an F2P and some rumors) has nevertheless made the video game's best hours, first with the original series, but also with its dystopic derivative, Red Alert. Tencent has just announced that he will use the license again in a mobile game and at the sight of the trailer, he is admitted to fear the worst.
Red Alert Mobile Strike of Clans
If so little concrete information has been reported, Tencent, who owns Supercell, among others, should release the game soon, probably on the Chinese market, in a revised and corrected version for mobile gameplay.
According to the first images, it is a clone of Mobile Strike (you think you recognize the engine), with very different graphics from the original IP. At most, a more strategic "Action" part will be given than other titles of the genre, such as Final Fantasy XV: The Empires. The basic construction phase should constitute the major part of the game time, with the collection of raw materials, construction of buildings and progressive evolution.
The RTS, an abandoned genre, especially on mobile phones
Fans of real-time strategy games seem to have nothing to be satisfied with by this resurrection, not to say excavation, of a title that had (along with Warcraft) revolutionized the genre in the 1990s. While fans have long been calling for a formal return of C&C and Red Alert, they are rather hostile to the Free to Play adaptation of what will remain one of the most significant saga of the video game.
It must also be said that MOBAs have since replaced the traditional RTS gameplay and that the latest titles have not been successful (and the future release of Age of Empires Definitive Edition will not change the situation).
In any case, it is not known if the game will be released outside China, or when, or even if it will be localized. While waiting for a real return from Yuri, the NOD, the GDI and Tiberium (why not a reboot?), you will have to be patient and keep eating away at OpenRa.
The game is scheduled for Android and iOS, upcoming release.
Author :

Frederic Pailliot
Articles on the Same Subject