Test Shadow: A PC in the Cloud for players but not just for....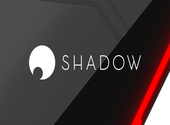 We had been wanting to do it for a few months, to beat around the bush, to delay the inevitable, and then the Black Friday promos finally gave us the upper hand: yes, it was time to test Shadow, the PC in " Cloud ". Yes, it was time to succumb to the sirens of the publisher's very special communication and to focus our attention on what could be a revolution in the use and purchase of computer equipment. Can you imagine, a big, dematerialized gamer's PC? In short, yes, it's time to know if you can play AAA games in HD without buying a 1000 ball graphics card.
Shadow PC Test: The machine in the clouds
A quick reminder: Shadow is a solution for accessing a remote PC under Windows. Blade, the company that offers this service, has given its name to a box that allows you to connect your devices and access the system directly. This box, which has evolved (the Shadow Box, pending the next model named "Ghost"), is available from some retailers and on the official website, but is absolutely not mandatory if you already have at least one computer (for comfort, but we will come back to it). This small machine connects to any HDMI display (monitor, TV...) and allows a Full HD display at 144 Hz. It is a computer in short, but reduced to a carcass, a few circuits and ports to connect the essential.
But, since this box is optional, we opted for the pure software solution and a 3-month subscription formula1 (which I paid for out of my own funds, Blade not being the originator of this test and was not solicited during the realization of this NDLA article).
Once you have subscribed, you must be patient and wait for the validation and activation of the account and access to the service. The deadline announced at the time (November 2018) was 5 days. The first communication after validation of the account announced 7 (working) days of delay for commissioning.
Finally, it took 12 working days for the service to be fully accessible (if the wait lasts longer, the marketing department sends you reassuring little messages and a little gift to make it up to you...). Now, the site announces a 15-day delay before activation... the price of success in a way.
Once the confirmation email has been received, it is time for us to download the official applications for his machine(s): Windows, Mac, Android, iOS... all major operating systems are covered, or almost, and offer the same level of service. We tested several devices and therefore several applications, focusing on the Windows version, which offers us the most comfort. There is nothing to stop you from getting ahead of yourself and downloading these applications upstream, which also gives you time to configure your accounts on all the machines concerned.
Essential prerequisite, a good Internet connection. To access the remote PC, which is launched from an external server, you will need at least a 15 Mb/s ADSL connection, but now the communication ignores these figures and prefers to talk about " bonnes connexions ". In other words, Shadow starts from 5 Mb/s, but the image quality and latency will be degraded. It is therefore recommended to use dwellings and premises served by fibre, or if not, a good 4G.
Finally, you will need equipment, the one of our installation is enough (for the PC), but on mobiles choices will have to be made. Keyboard, mouse, peripherals... everything that is recognized by Windows 10 is recognized on Shadow, at least in theory. Many materials are not " compatibles ", but will be soon. For example, connecting an external sound card, hard disk, headset or controller may end in disappointment. The teams of technicians are constantly working on the issue and say that these problems will be solved in the future. Note that the box has connector ports that also allow you to connect USB devices, but not yet a second display, which is not yet managed anyway. But it will come, ensures the communication service... (Who won't let you go during the first weeks, in the good sense of the word)
First steps in the shadows
The application is therefore installed on a test PC, a laptop computer connected in Ethernet to the Free network via fiber. The throughput is more than sufficient to ensure optimal service quality. 700 Mb/s are well above the application limit of 70 Mb/s. It is no mystery: areas that are under-served or not covered by broadband or fibre cannot benefit from the service. On the other hand, even a connection that is within the local average can be enough to run the application and give access to the remote " PC ".

Free throughput on test PC
The challenge for Shadow is to reduce latency time, so that the user cannot distinguish differences between his PC and Shadow in use. The software, once installed, allows to modify some parameters that can help to stabilize the whole thing: manual or automatic mode to manage the speed, low speed mode, USB over IP connectivity (enabled or disabled, we didn't see any differences when we connect a device, but the webcam integrated into the laptop and the card reader seem to have been added to the list of materials taken into account), color adjustment....Some interesting settings but not enough yet numerous, which should change with the upcoming arrival of Hive.
Customer feedback seems to be of some importance to Blade, as access to support and post-use notation are clearly visible. On the server side, the windowed mode takes the shortcuts to the options, another control panel offers real-time statistics and mouse sensitivity adjustment. A tip, disable Windows updates when you are in active mode and reactivate them when you disconnect: It is always unpleasant to be cut off by an update in the middle of a game.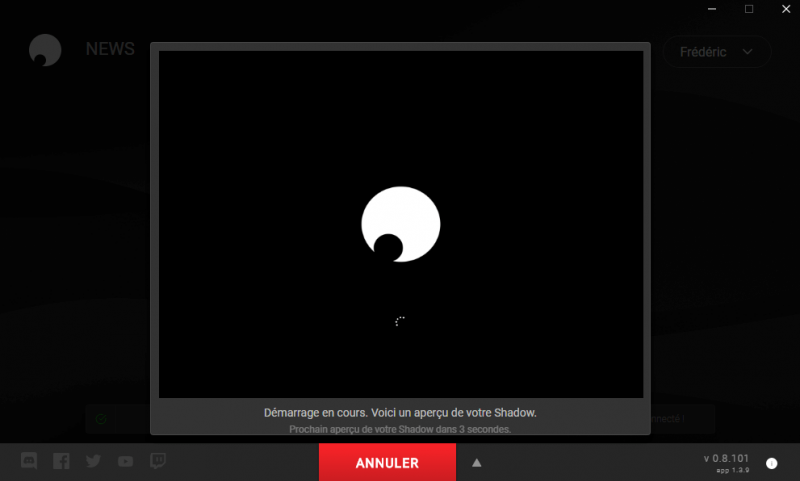 Starting takes a few seconds
The first launch is comparable to a Windows installation: The Microsoft OS is indeed installed and preconfigured, but loads as if it were a new account. You can then either create a dedicated account or use an existing one. An existing account can make it easier for you to transfer and use certain applications, but it is sometimes useful to separate work environments. Once the few user settings have been entered, the desktop finally appears. We have a standard Windows 10 desktop, on which is located the shortcut to the Shadow management application and the link to support. No other third-party software is installed, it is up to you to recover all your software one by one.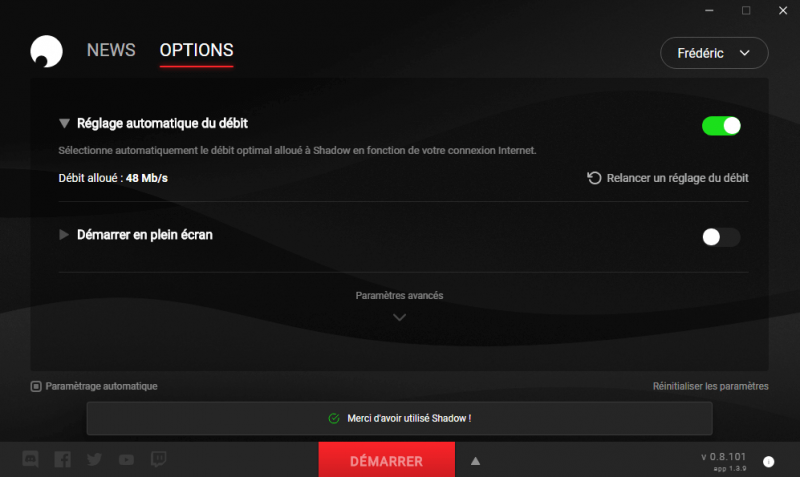 The automatic flow adjustment works correctly
First impression: The screen flickers a little, as if the screen scan was visible. It is very light, almost imperceptible, but it is enough to ask questions in use. Ditto, the characters seem blurred to us and the lines as if they had melted into the background. But quickly we switch to full screen (ctrl+Windows+F keys) and the image becomes clear instantly. Whew, the windowing was the cause of this difference in display....
To see, we test the connection to judge the available bandwidth. Unsurprisingly and as announced, it's ultra-fast and the slightest download takes only a few moments, depending on the size of the file. This is good, the file we recover weighs more than 1 GB, which allows us to test the theoretical throughput in vivo: it's verified!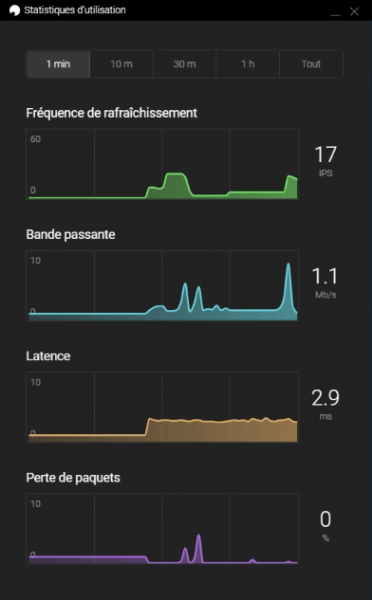 If the packages get lost, start panicking
A word about the machine configuration: An Intel Xeon processor running at 2.5 GHz (8 cores), 12 GB of RAM and a NVidia GTX 1080 " habitent " this virtual PC. The power is distributed among the needs of the connected users at the same time, without any direct impact in use. This means that your machine does not suffer when other users connect, but that the components are shared. Moreover, we have never observed any problem of this kind and most of the time, the service is provided.
However, on several occasions, the application refuses to launch itself, and sometimes the desktop appears in a lower resolution. Rarely, an artefact screen stands in place of our Windows desktop so well rangé ; these frustrating situations usually only last for the duration of an update or maintenance.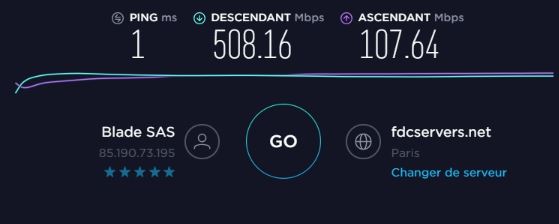 Shadow Debit since the session
Now, let's get to the heart of the matter, namely the game and In-game behaviour. We are launching the installation of several titles: The Witcher 3, Conan Exile and Destiny 2 in order to judge on piece the latency time and graphic capabilities of the whole.
First test: The Witcher 3: Wild Hunt, a game that has a few years on the clock, but which at the time already brought most configurations to their knees, including the PC used for the test. Coupled with an XBox controller, the game starts normally. As a challenge, we put all the settings in Extreme and start the last backup.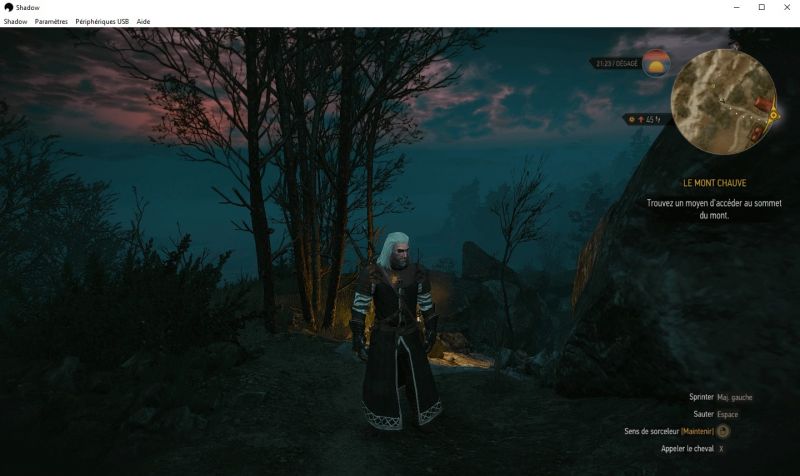 Window or not, it's very pretty.
So we find Geralt de Riv where we left him, in the middle of a quest, but this time we appreciate his smooth movement, his quick sword handling and his general appearance. The response time is immediate and if we compare a fixed PC with the same characteristics and this Shadow session, it is impossible to distinguish them. The game is also not a paragon of optimization, but we must admit that the result is amazing, to such an extent that the power allocated erases the few lags that are mainly due to the engine. In terms of colour and depth of field, again nothing to report, the full screen offers a quality similar to that expected on a fixed PC.
Conan Exileit's another scam. The Cimmerian, on the other hand, is only part of this survival that puts you in the shoes of a survivor, left to his own devices in the desert, naked and unarmed. The power provided by the Shadow is not enough to provide a satisfying experience. Indeed, the game is initially badly optimized and if it remains very playable on the whole, it still suffers from slowdowns and a blatant lack of finishing. In short, the power offered will not be enough to make up for the technical failure, but we cannot hold it against Shadow.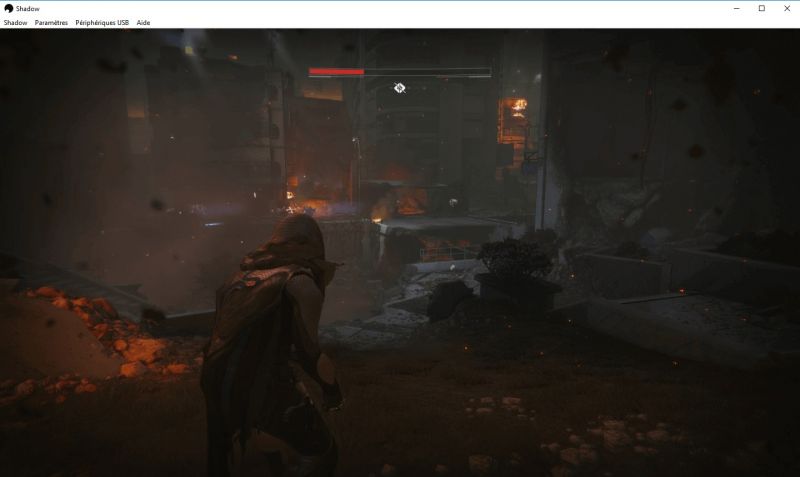 Destiny 2 in windowed mode
Finally, Destiny 2 has the particularity that it is the most recent title at our disposal, and that it runs perfectly well on our test PC. Optimized for the little onions, but it remains to be seen what Shadow can bring to the graphics and effects. Here again, no surprises, everything is beautiful and fluid, the controls respond tacitly and no major defects disrupt the exercise. The weather effects are impressive and the power of the graphics card is well exploited.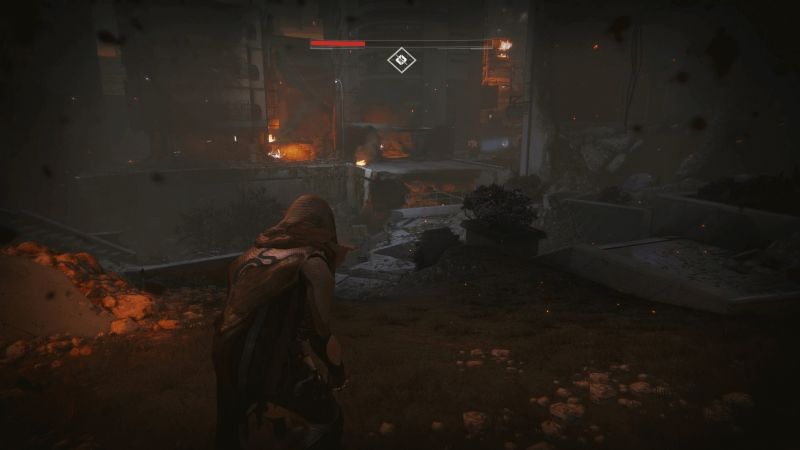 Destiny 2 in full screen
Now, that's all very well and good, but what does it look like with games at ligne ? Many hardcore gamers deplore Shadow's performance on games like Fortnite or PubG, which require constant attention and optimal ping. We don't intend to install Fortnite, we're already being ridiculed enough by 12-year-olds as it is, and we don't own PubG and our budget is pretty tight right now, with the software price increase all this... but in short I'm getting lost. So we're going to look at stocks that we already own and that should be enough to give us an idea.
OverWatch is the first in the list. In the team FPS genre, Blizzard's game no longer has anything to prove and is used for Shadow's presentations at trade shows and events. In our own opinion, it is perfectly playable, responsive and fast and teamwork is not penalized by latency. The examination is conclusive.
CS:GO offers more strategic games and requires less " réflexes ", which does not mean that it is not in the player's interest to have the lowest possible ping. At this level, everything seems to be going well, the micro-slow downs are more due to the game engine than to possible lag problems.
WarFrame didn't convince us as much. The lag is not in question, but a constant lack of fluidity has disrupted our test session. It must be said that this free game suffers from some basic problems and is not the most optimized of the lot. But if we have to draw a conclusion, we would say that on the whole, online gaming is possible, almost under the " du direct " conditions offered by a fixed tower, a three-fan CG and a titanium connection.
For the game, we give a big YES, everything works and the core target is satisfied. But reste ?
The professional tools we have tested are launching perfectly, not surprisingly. Moreover, thanks to this additional PC, we were able to launch software requiring computing power and RAM without impacting the resources of our PC " quotidien ". In practice, we had two PCs for the price of one (or almost). This comfort can seduce some tradesmen who do not necessarily want to multiply the physical workstations or not enough surface area and/or knowledge to configure servers. In the end, and this is an area that has not yet been developed, the solution can also appeal to professionals. But for video or audio editing, crawling or any tool that requires pure power, it is ideal.
On the other hand, and this is what will slow down some people's enthusiasm, and ours is the limited storage allocated per user. 250 GB is a small, very small amount if you want to play more than one game. With three headlines installed, there are only 10 GB of free space left on the machine, almost dedicated to this. A subscription formula at €2.95 per month adds 1 TB but this option is unavailable at the time of writing. Some members complain about this situation, especially those who are trying to combine FF XV and another gourmet title.
Another problem: Hardware support. We have obviously not tested all the devices at our disposal, but there are many cases where the hardware connected via USB is not recognized. The teams are working on a USB over IP driver that should make everyone agree, but as it stands, the equipment that comes out of the mainstream a little bit is not necessarily welcome. But we didn't encounter this kind of problem, at least on the Windows version....
Other applications:
Shadow is not just an inbred Windows/Windows experience. The multi-system argument is a shock argument, which can be relevant for a part of the target audience. But in reality, what about vraiment ? Gamers who play on a Mac are as rare as an electric scooter on a bike path and may, a priori, be interested in this solution. That's why we haven't tested it on Mac, at least not yet.... On the other hand, we tested it on Android.
Android
On our smartphone (One plus 3T), installation via the Play Store is no problem. The connection is made quickly, with a reassuring identification phase of the device (via a code to be validated). The desktop of our session appears, in a resolution not very suitable for navigation, and the software starts remotely with a simple tap. Only problem, the virtual keyboard and finger navigation are well implemented, but you need a very fast network to be able to fully enjoy the service... Well, the interest is limited, but it works.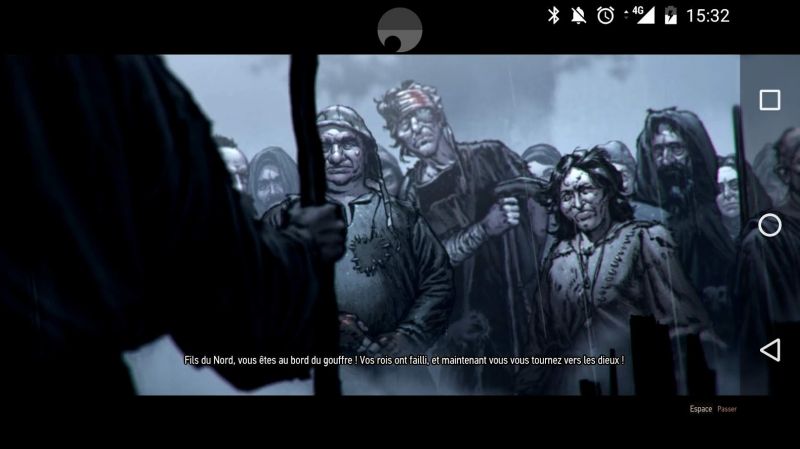 Witcher 3 on Android is now!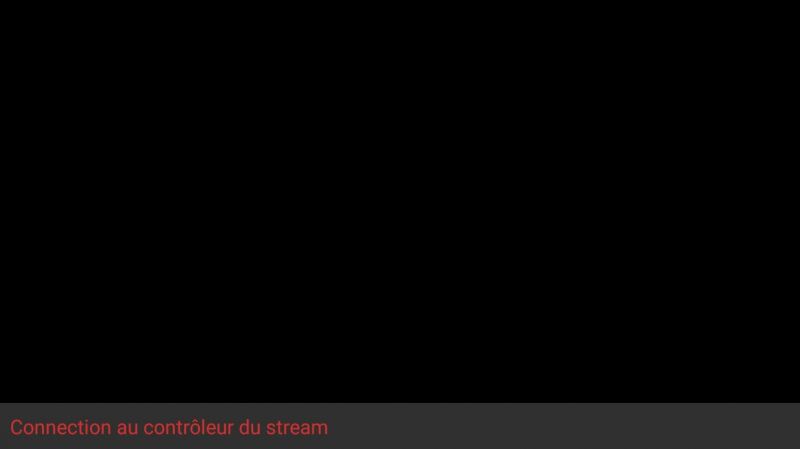 It's spelled connection, but you see the idea
Android TV
On our Mi-Box 3, we thought we were struggling to find the application on the awning in vain and had to go through the installation of the apk. That nay, the voice search was conclusive immédiatement ! So we were able to launch the program on a television set, but that's all. Indeed, the Bluetooth devices we have connected are well recognized by the systems, but not by Windows ! Result: You cannot interact with the office or any other software. However, simply launch the applications from one smartphone and then switch to the other screen to do without navigation. Very limited therefore, but usable.
Miracast
As a joke, we tried to caster our computer screen on a connected TV (not Android). Surprise: it works, but very mal ! Big slowdowns, freeze of the image, no real interactions... We were not surprised, but at least we have essayé !
Test Shadow: The balance sheet
Shadow clearly surprised us with the quality of his service. By meeting the initial access requirements of a (very) good stable bandwidth, everyone can use this off-site, dematerialized Gamer PC without any restrictions for all uses. Games, even gourmet ones, are played in very comfortable conditions, as we are entitled to expect with a GTX 1080. We already had at our disposal the basic equipment that offers the best compatibility with the set: Controllers, keyboard and mouse, headphones.... On a PC, using Shadow provides a seamless experience that meets 95% of expectations.
But Shadow is also a set of small flaws that must be taken into account before issuing the credit card. First of all, I'm sorry to insist, you need a connection that holds the load. Fibre is more than recommended and quality visibly deteriorates if the throughput is reduced, but not everything happens only at the user's premises: At times the service is just not accessible, or Windows can't launch the graphics drivers, or the application can crash. On other operating systems, the application shows its limitations, especially in terms of hardware. Storage space is reduced and requires arbitrations at the level of the installed software. Finally, dual-screen is not supported, as well as the recognition of external storage devices.
Overall, we were convinced, especially since we were able to find a professional application for this remote computer that helped us to overcome some temporary material deficiencies on our work machine. For companies, having one or more Shadow sessions could also be a plus for collaborative work, especially if tools require either large hardware resources or a fast connection. Last but not least, the price: The prices are aggressive, especially on an annual subscription. About €30 per month, or €360 per year, or a quarter of the price of an already well-stocked Gaming PC: this is a strong argument for already well-sought scholarships. Knowing that at the moment the sponsorship policy allows you to retrieve promotional codes quite easily and that offers are regularly made on different subscription packages (there is no test package yet), you should be able to try the experience without spending too much. Perhaps the hardest thing after that will be to cut the service....

We love it
Power and speed

Scalability

Attractive price

Active customer service and support
We like less
Reduced storage space
Lack of stability outside Windows PCs
No subscription without commitment
Unrecognized equipment
Our Opinion: The service has become mature and can only improve. If it will not please gaming extremists, Shadow has all the cards in hand to seduce players and also professionals, who can find what they are looking for. We recommend this product because its defects do not hide what we expect from it.
Download Shadow for Windows, Mac, Android...

1 There are 3 subscription packages, one monthly, one quarterly and one annual, each time offering degressive rates and the same quality of service, as well as access to all versions of the application. To cancel a current subscription before its automatic renewal, you must go to your customer area during the last month of subscription and unsubscribe from the service.

Remember to check your customer account to retrieve your codes and manage the subscription
² Tip, we provide you with a software package that includes everything you need to enjoy your new computer serenely, such as utilities, but also Steam, UPlay, Battlenet, Gog and company customers because we know what interests you... And it's jeu !
3 Affiliation Link: For each subscription purchased through this link, we receive a commission. Logithèque ensures its revenues through advertising and direct or indirect partnerships, in complete independence. Shadow and Logitheque do not share any common interest and an intermediate platform ensures the follow-up of sales.

Author :

Frederic Pailliot
Articles on the Same Subject