The arrival of video games in Snapchat is near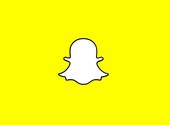 The famous American platform is reportedly about to add a new string to its bow. Indeed, Snapchat could very soon integrate video games into its service. The company could use its next conference in April to unveil this long-awaited project.
A longstanding project
Since last year, rumors have been spreading about the implementation of games in Snapchat. In June 2018, The Information was planning a release last fall, but the project has likely been delayed. That same year, Snap bought an Australian gaming studio called Prettygreat for a coquettish $8.6 million. It should also be recalled that in 2017, the Californian company acquired the British start-up PlayCanvas, which developed its own game engine for mobiles.
According to the Cheddar website, "Project Cognac" is the code name for the future video game platform designed by Snapchat. The official presentation of Cognac could take place on April 4 during the developer conference in Los Angeles.
A new source of income
The arrival of this new video game platform within Snapchat would create a new source of additional revenue for Snap. We can already consider using the economic model of integrated purchasing and advertising to boost our turnover. It should also be recalled that entertainment giant Tencent, which remains one of the leaders in the mobile video game market, acquired 10% of Snapchat in 2017. The Chinese company could therefore work on the development of games on the social app which, according to the latest figures in force, has nearly 190 million active users worldwide.
Source: Cheddar cheese
Articles on the Same Subject