The art of using office automation software properly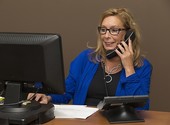 Nowadays, office software is an integral part of companies at all levels of responsibility and regardless of the structure in which you operate. Here are some tips to make the best use of your tools.
Use your office software in a different way
With the importance that IT has taken on in recent years, even document creation now uses office automation tools. Anyone who spends most of their day in front of a computer knows how useful it is to master the tricks that make it possible to work efficiently. We also know that given the speed at which software evolves, we are quickly outdated.
The design and integration of IT tools within companies meets the expectations of the new generation of professionals.
It is important to know how to use a browser, online and sharing tools, create complex documents with Word word processing, perform calculations and graphics with the Excel spreadsheet, create a complex presentation with the PowerPoint presentation software.
All this cannot be invented or improvised. To achieve this without any computer knowledge, it is strongly recommended to follow a training course. Implementation may require support from an external consultant or an internal expert to ensure that the change is made among employees and that the cost is controlled.
In addition, this person will be responsible for evaluating the long-term effectiveness of the new IT tool. Otherwise, it is necessary to own a computer and equip it with basic office automation software.
Everything you can do with office software
The software is connected to the cloud, so you can access your work media from any device connected to it. They allow mobility: wherever you are and at any time.
This ease of use also allows the implementation of collaborative work and associated project management, but also administration, human resources management and strategic planning, in large companies as well as in SMEs.
These are all possibilities that complete your teamwork organization and improve communication between you and your employees. The challenges are to put users at the heart of collaboration, improve communication within your company, and simplify processes.
All this leads to a considerable increase in productivity. Online office suites have become basic toolboxes, which each actor takes with them everywhere.
The software offers functionalities specific to each business line. It is 100% customizable, very easy to use and can be installed quickly and is compatible with many interfaces. The tool is intuitive, very visual, colorful, to increase readability and visibility.
Usually all these tasks take time and require good organization but thanks to this tool, everything is simplified and it allows you to optimize your work in order to devote your time to the tasks that are really essential.
Thanks to this tool, work becomes a pleasure. The 3 words that best describe high-performance office software are: fluid tool, efficient tool, fun tool.
How to choose it?
Before choosing your IT tool, it is necessary to analyze your strategy and define your company's needs. Where is your data stored? What risks do they face? How to protect them?
It is important to take advantage of this technological advance, without reducing your data protection requirements. This means that the security of terminals must extend to the personal devices of all employees.
The best software is one that is fast and has many features. The most important are those that allow data to be exchanged between employees.
In addition, if possible, use software that includes an integrated user guide that you can consult at any time and a step-by-step follow-up. There are free software, however for professional use, it is preferable to acquire a paid software to benefit from a personalized follow-up.
Take the time to compare all the solutions available to you and weigh the pros and cons before making your choice. Also discover all the features, advantages and disadvantages of office automation software in order to establish the criteria adapted to your company, for the choice of a solution.
Articles on the Same Subject