The great Humble Bundle for musicians and home-studists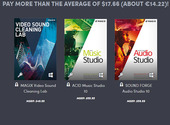 Here is a Humble Bundle that will please home studists and for good reason, it contains a great selection of Magix audio and video creation software. Each software normally costs more than 20 euros but you can get the different packages offered for less.
Less than 1 euro for the three software packages:
MP3 Deluxe (MP3 file manager and converter)

Music Maker Edition (composition tool)

The bank of his Deeeper Shades of House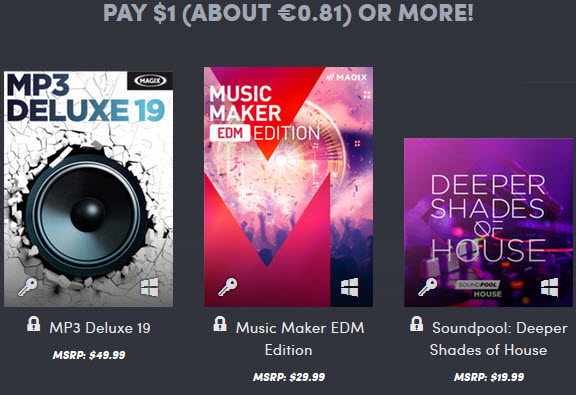 Enjoy the Humble Bundle of Magix
Less than 15 euros for:
Magix Video Sound Cleaning Lab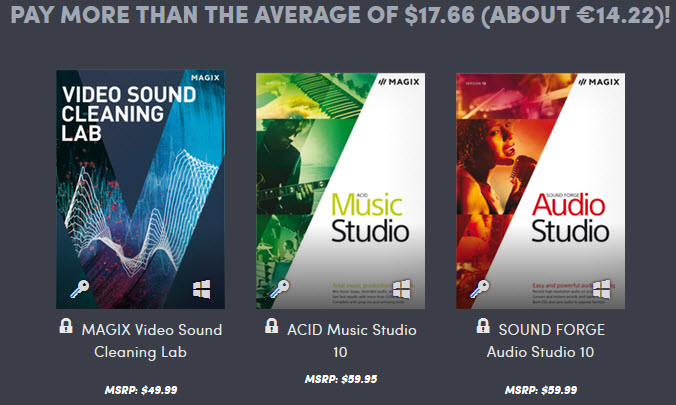 All these softwares have been specially designed to meet the needs of music lovers such as home-studists. You have until March 20 to enjoy the Magix Humble Bundle, enjoy it before the price increase. Please note that you have the possibility to pay via Paypal, directly by credit card or even with Amazon.
NB: the prices indicated correspond to those in force at the time of writing.
Articles on the Same Subject