Twitter finally offers a new way to tweet on mobile phones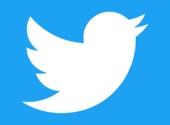 Twitter announced on Wednesday March 13th an important update on mobile. This version offers a new way to tweet images thanks to improvements in the camera function. The primary objective of this feature is to simplify photo sharing and provide users with a new way to capture the moment in their publications on the platform.
A revolution? Not really
Let's be honest, the introduction of this feature will not revolutionize the use of Twitter, even if it greatly simplifies the use of the camera. If all its competitors have already succumbed to the Stories' sirens, Twitter is content to improve the existing by simply offering a new way to share photos or videos.
The user has easier access to the camera. Simply scan from right to left to access the camera. It is therefore no longer necessary to use the tweet creation tool to share a shot taken in the moment. Nevertheless, this tool will still allow access to the media in his gallery.
Once you have taken your picture, you can comment on it with text that will appear as a Twitter-colored mask just below the image. You can also add other information such as location. More intuitive and intelligent, Twitter's new camera function also features a system of relevant hashtags that are displayed according to the chosen location (a concert hall, a stadium or an event for example).
For the moment, the application does not offer stickers, nor an image filter system like Snapchat or Instagram. Nor is it certain that Twitter wants to integrate this type of function, as it has always been fussy in its updates, in order not to upset its users' habits. You can see there the will to protect yourself with a Snapchat Gate.
Anyway, Twitter is evolving slowly but surely. The last major update was to change the tweets to 280 characters in November 2017.
The update of the new Twitter will be deployed gradually from today, so be patient if you can't yet enjoy it.
Articles on the Same Subject