Where and how to watch the Champions League for free?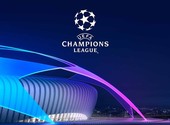 Despite the records set by Kylian Mbappé and his team-mates in Ligue 1, PSG have yet to confirm their status as potential Champions League winners. Neymar's teammates suffered a horrible defeat against Manchester United. A second comeback was not well received by French football fans who, despite this, do everything they can to follow the matches of the other teams still in the running.
Watch the Champions League Tottenham -Liverpool final for free
Go through the RMC Sport? Ow! Ow!

The arrival of SFR in the European football audiovisual landscape has not been well received by all football fans. To say that you have to pay nearly 20 euros to follow the European matches in addition to the BeIn and/or Canal + subscriptions for League 1, it hurts a little. Some users have simply decided to skip League 1 by cancelling their subscription to subscribe to the RMC sport offer.
This offer at 19 euros per month (9 euros for SFR subscribers) still has the advantage of allowing you to watch matches on all platforms: TV, smartphone or PC. But if you don't want to give in to RMC Sport's sirens (without referring to Christophe Dugarry or Daniel Riolo, don't you), you still have other free and more or less stable alternatives.
Read also: How to watch the Copa Libertadores for free?
Who's connected to tonight's game?
The broadcasting of the Champions League on RMC Sport is a real boon for illegal streaming sites, because as we have pointed out above, not all football fans are willing to spend an additional 240 euros per year to follow the competition. So they rush to streaming sites full of potentially unwanted ads and software, but you already know the song, so be careful.

Beyond the "classic" streaming sites known to everyone, a new phenomenon is gaining momentum: streamer communities (users who share sports event streams) have formed on Reddit.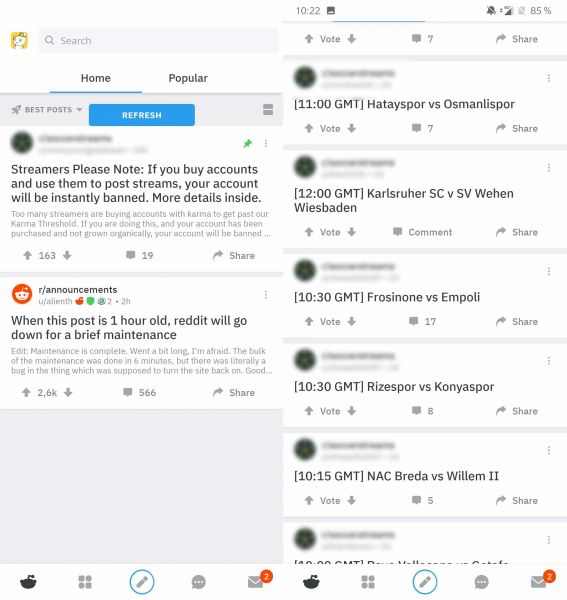 In these communities, the links are distilled by match. The quality flows are rated positively (upvote) and naturally go up to the top of the page. The strongest community has more than 350,000 members!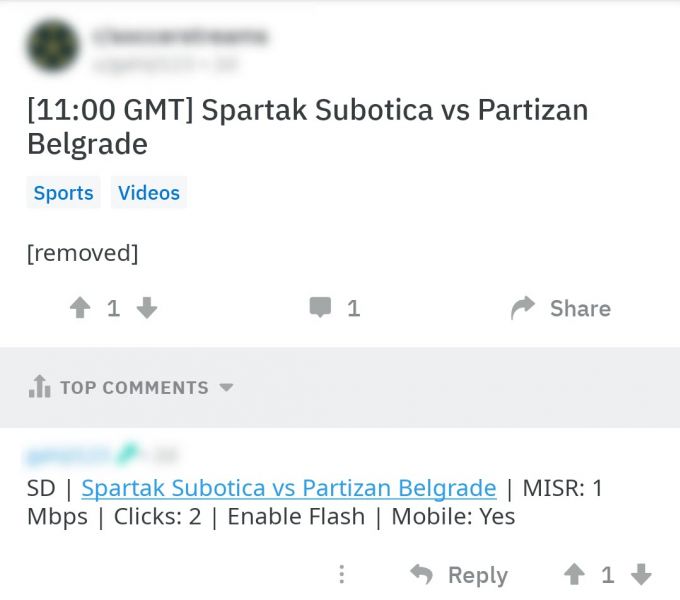 >>> SoccerStreams is dead: hard blow for football fans in streaming?
Links often lead to blogs that are also financed by advertising. Others are Acestream links, a software designed with the VLC framework used to view P2P streaming content.
Sports content piracy also involves IPTV applications and boxes. Internet Protocol Television provides access to television channels via the Internet. Streaming sports content is not illegal if your ISP pays for its broadcasting rights.
The problem is that illegal, unstable and unreliable offers abound on the web. The individuals and organizations behind these offers illegally retrieve flows and redirect them to their apps and other pre-configured Android boxes. Illegal TV packages are then offered in the form of attractive subscriptions (2000 channels for 2 days for less than 2 euros, or for one year for 45 euros).
Some sites also offer free trial offers ranging from a few hours to 3 days. Rightsholders and authorities have engaged in a merciless fight to stop the growing phenomenon.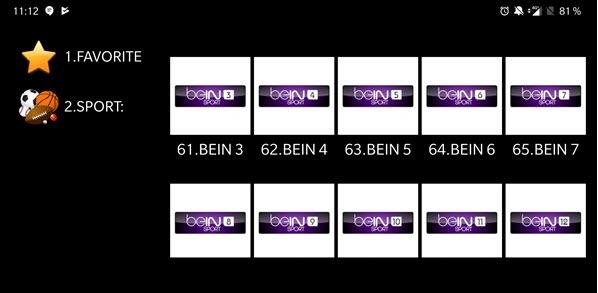 Example of an IPTV application on Android
Some illegal Android applications that allow you to view bouquets from all over the world are also available on Reddit.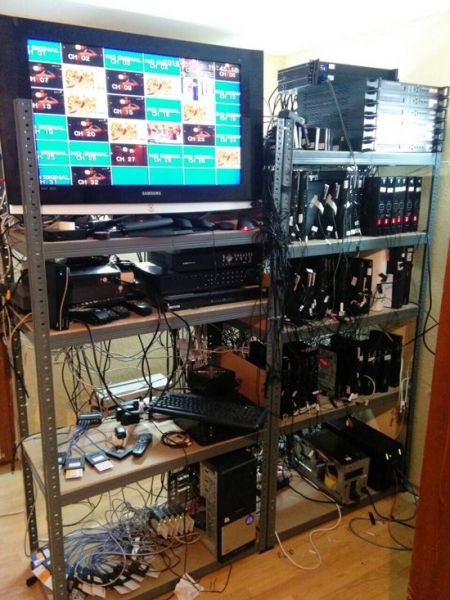 Installation for IPTV piracy in Bulgaria (Credits: Europol)
The other solution that remains for Champions League fans, more secure and especially less borderline, is streaming on free foreign channels via a VPN. However, it should be noted that this very effective solution for knockout matches (from the Round of 16 onwards) is much less effective for group matches; free channels are less effective in positioning themselves on these matches during UEFA's calls for tenders for the broadcasting of matches.
Users wishing to try the adventure can consult the list of Champions League broadcasters all over the world. Arm yourself with a good VPN or simply call on a friend who has subscribed to RMC. Good luck and above all, good game....
Article originally published on 24 October 2018
Articles on the Same Subject