Who would have thought? Harry Potter Hogwarts Mystery is a success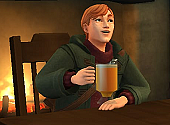 With a turnover of 55 million dollars in less than 4 months, we can say that the game Harry Potter Hogwarts Mystery meets the expectations of players. However, it was not won, for a number of reasons. Focus on this success that promises a bright future for the game.
A whole community that still had to be convinced
We had already said it in a previous article: Harry Potter Hogwarts Mystery had a number of points to modify when it was released on mobile, especially because before being a game for players, the application was mainly a narrative game for fans who had enjoyed reading Harry's adventures and dreamed of going through Hogwarts' doors in their turn.
The Jam City team understood the discrepancy between pure gamers and readers, perhaps especially after the abandonment of a number of users who had downloaded the app out of curiosity and quickly stopped playing because of disappointment.
A nice shot rectified by Jam City
After many changes and multiple attempts to retain unconvinced users, the publisher has succeeded in its bet, and now Harry Potter Hogwarts Mystery is back on the rise.
While Sensor Tower claims that mobile gaming has exceeded $40 million in global spending between its release on April 25 and the end of June, July is even stronger. July would have added $15 million in global spending, but also increased the number of first downloads of about 11%.
This made it possible to give the change
Among the elements that made Jam City more attractive to Harry Potter Hogwarts Mystery, we can first of all include word of mouth among fans about the story developed in Harry Potter "Hogwarts Secret".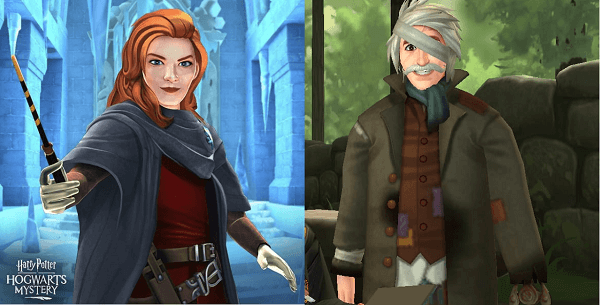 Meet Patricia Rakepick, Gringotts' fate conjure and Professor Brûlopot, specialist (and victim) of magical creatures
What did your brother Jacob really want? Who is this spellbound Patricia Rakepick (appears from year 4)? Who will be the 3 Professors of Defence against the successive Evil Forces*? What will we learn in their classes? So many intriguing questions and mysteries to solve by playing or looking for answers on the web, rather rich in articles and forums on the game.

Pet shop and locations in your dormitory in Harry Potter Hogwarts Mystery
In addition, the publisher has been listening to most of the complaints, and while the owl so coveted by players is still at the controversial price of 320 gems (about €13 if you are not patient), a number of improvements have been made during the summer.
Jam City also added the possibility of gaining 3 energy points by watching a video of a few ten seconds. Maybe you too are thinking "more advertising, it completely takes us out of the imagination of the game"....
Yes, that's true, but you don't have to look at it to earn these points (put the phone down and come back later?), nor even to agree to launch this ad, and it still allows Jam City to finish its quest, and in some cases to finance itself without asking you for money for a game that, let's remember, remains free.
Another sign of Jam City's dynamism is the multiplication of happening and summer promotions. For those who don't spend the summer on holiday, some challenges and other promotions have been held regularly, to encourage you to finish the courses you were starting, or to get you involved in as many duels as possible.

Summer promotions and events of the day
Finally, the arrival in year 4 of the Magic Creature Care classes allows players to discover not only Professor Brûlopot, who was Harry's teacher before Hagrid took up classes again, but especially the fantastic animals found in books and invisible, like Peeves, in movies. Excellent publicity for the films Les Animaux Fantastiques, and a good idea for a wink for thirsty readers.
Increasingly accessible duels
The duels have also improved relatively well in my opinion. At first, you were allowed three tickets, which gave you the right to play. If you lost a duel, you lost a ticket. When you ran out of these tickets, you could buy them in packs of 3, for a rather expensive price in gems.
Since today, you have a ticket at your disposal, which regenerates every 3 hours, or which you can generate immediately for 40 gems, if you are not patient: a better way to make money spend, since the amount seems more reasonable.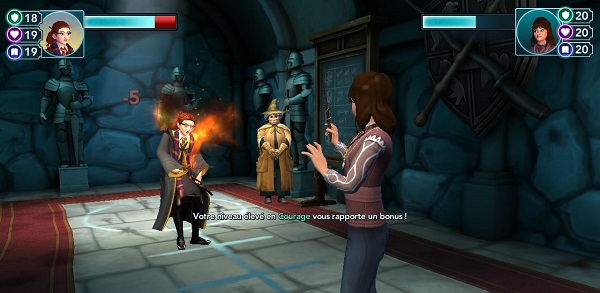 Meet witches and wizards from all over the world and face them in a duel.
In short, fans can be happy to be more and more numerous, which will surely allow the publisher to invest even more time and money on this original mobile game that allows to dive back into the magical universe of Harry Potter while waiting for the release of the next episode of the Fantastic Animals in November, and the mobile game Harry Potter Wizards Unite by the end of 2018.
If you haven't already done so, feel free to download Harry Potter Hogwarts Mystery on Android and iOS at Logithèque, and find our special folder containing these articles :
* Legend has it that, since Dumbledore refused Tom Jedusor (alias Voldemort) the position of Professor against the Forces of Evil, no professor has remained in that position for more than a year. Harry Potter will have known Quirrel, Lockhart, Lupin, Fol Œil, Ombrage, Snape, and, if he had stayed at Hogwarts in 7th year, Carrow (then professor of the art of black magic).
Thus, if the courses of Defence against the Forces of Evil are only accessible from the 5th year, we should know three new ones... To be continued.
Articles on the Same Subject