3.13.1
Open source software
Tails, acronym of "The Amnesic Incognito Live System" is as its name suggests a live operating system. This means that it can be booted from a simple USB stick (or cd) without having to be installed. The OS is a Linux distribution based on Debian. Its primary objective is to preserve the privacy of its users. Such a distribution is completely different from a so-called classic OS like Windows 10 or macOS. Indeed, Tails allows:
Anonymous use of the Internet. To bypass censorship and geographical restrictions. Indeed, on Tails, all outgoing connections pass through the digital network.

Secure data deletion. No trace is kept on the computer unless the user explicitly requests it

Encryption of e-mail files and messages sent via instant messaging
Tails is free software.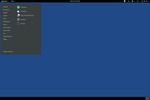 Version

3.13.1

Licence

Logiciel Libre

Editor

Tails
Number of
downloads

123 downloads

Language

Type

Utilities

Date Created

01/30/2019

Rate this software :