The heavyweight of security
Kaspersky Internet Security 19 combines a wide range of products easy-to-use features, rigorous web security technologies that protect you from all types of malware and threats on the Internet - including cyber criminals trying to steal your money or identity. Kaspersky Lab provides you with hassle-free security that has a minimal impact on your computer's performance. Your PC and all the valuable files stored on it are kept in a safe place by:
Anti-Malware

protection

-

for real-time defense

against

computer viruses and

Internet threats

Web protection

-

to secure your data and

money when you

check your bank account, shop

online or surf

.

Privacy protection - via

secure

keyboard

technologies

,

webcam

protection

and VPN

Anti-Phishing

Protection

-

to

prevent cybercriminals from

collecting your

personal information

Advanced parental control

-

that helps to keep

children in safety

when they are

online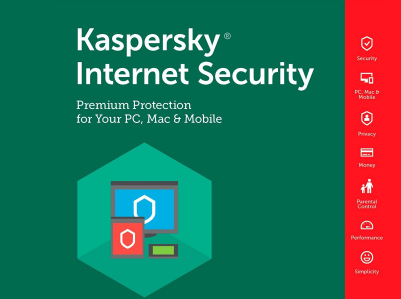 Kaspersky Internet Security 19 provides all the protection offered by Kaspersky Anti-Virus... as well as many innovative technologies that defend against sophisticated threats on the Internet.
To respond quickly to the emergence of new malware, Kaspersky also uses cloud techniques. Kaspersky Cloud Security Network (KSN) is constantly gathering information about new threats that are infecting users' computers. This information allows Kaspersky to protect its customers from the latest threats without having to wait for a new malicious code signature to be added to the client PC malware database.
Even if you do not automatically consent to KSN collecting threat information from your computer, your PC will still benefit from KSN's ability to respond faster to new and emerging malware.
Kaspersky has not officially communicated on its latest version, but it seems that the publisher has abandoned the vintage for its flagship product Internet Security which is now in version 19.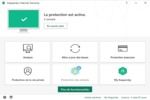 Version

2019

Licence

Shareware

Editor

Kaspersky
Number of
downloads

10902 downloads

Language

Type

Antivirus and Security

Date Created

08/06/2013

Rate this software :