An Excel application for holidays
This Excel table gives you the possibility to easily manage your employees' leave. It has two main tabs: CALENDAR and SALE. It is already preconfigured so that the number of remaining holidays is automatically displayed in a comment above the employee's name.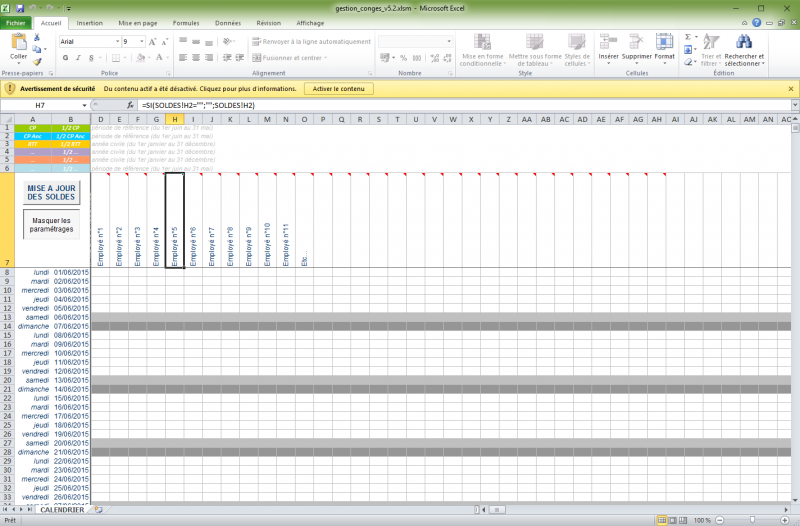 A color code to help you find your way around
Each type of leave has its own color to simplify the use of the table. By default, three types of leave are available in this monitoring table "Paid leave, Seniority leave, RTT". Three other ranges are available and can be modified to include other types of leave. The user simply has to copy and paste CP, CP Anc or RTT into the calendar of the employee concerned to add the absence. Remember to update the tracking table by clicking on the "update balances" button.
The tracking table is secure
The spreadsheet is protected by a password. To enter the BALANCE tab, for example, you will need to enter the "management" password. Note that only the green hatched boxes are to be modified. All other beaches are made of formulas.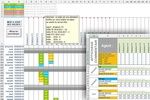 Licence

Freeware

Editor

Gaz0line
Number of
downloads

13124 downloads

Language

Type

Compatibility and Management

Date Created

03/07/2017

Rate this software :