According to the latest rumours EA Sports is preparing a World Cup mode for FIFA 18. Unlike previous iterations, it will not be an independent game at FIFA. The 2018 World Cup game will probably be called the "Free FIFA World Cup Pack".

These rumours come from a leak initially broadcast on Twitter. This publication on the social network includes an image in which the following line "card.desc.freeworldcup" can be seen: "Free FIFA World Cup™ Pack", housed in the game script.

It looks like we're finally going to be getting the FIFA 18 World Cup Mode that we've all been waiting for! ????: Sport Bible pic.twitter.com/louQR0p1fG

- Ben (@ben_crtrUCLan) April 14, 2018
EA Sports has finally officialized the release of this free mode for holders of the FIFA 18 game. He is baptized 2018 FIFA World Cup Russia™ and offers players the opportunity to play as players on teams qualified for the most prestigious of competitions. You will discover the badges and the official ball.

The game is scheduled for release on May 27th. The previous edition of the FIFA World Cup game, which was released as a standalone version, was unveiled in mid-April. This new mode arrives a few weeks late but if the quality is there, let's not complain. We'll leave you with the trailer and Cristiano Ronaldo.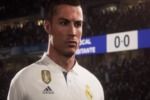 Licence

Demo

Editor

Electronic Art
Number of
downloads

662 downloads

Language

Type

Games

Date Created

04/25/2018

Rate this software :