DEVI SOC is a software suite composed of 3 packs. Each pack is ideal for professional profiles.
The Study Pack is reserved for economists, design offices and companies in the construction sector. It enables the production of advanced prescriptions, the generation of records and the quantitative management of measurements, ratios, composite works, schedules and libraries of descriptions. Simple, functional, customizable, practical and complete: the Study Pack brings together all the stages of a single project in the same space.
The Contractor Pack is intended for contractors, builders and developers. It has the same functionalities as the Study Pack, but in addition it offers the possibility of:
manage customer records and contracts
calculate commercial margins
issue invoices
establish financial management
analyse offers
Finally, the Project Management Package is ideal for architects and project managers who wish to:
analyse offers
monitor and study prices
manage construction sites
localize
issue invoices
produce summary tables of offers
Not to mention the fact that it has the same attributes as the Contractor Pack.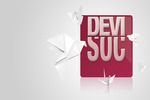 Licence

Demo

Editor

Soc Informatique
Number of
downloads

646 downloads

Language

Type

Graphics

Date Created

10/29/2014

Rate this software :