Important : PERSPECTIVE 2018 (v1.0) is available for download as of 28/03/2018
link: http://s412210937.onlinehome.fr/countclick3.php?url=files-installation/Perspective-2018-Evaluation.exe
Create his fashion models, integrate them into his personal model bank and then use them to make 2D clothing, he also has a bank of canvases and fabrics (8*8 format) that can be enriched by the user.
Easy to use, it is a complete environment for fashion model creation.
PERSPECTIVE runs on XP, Vista, Windows 7, 8 and 10 as well as on MAC (under Window 7)
Tools integrated in version 15
1) The main software for dession in JPG / BMP format (A4 or other) formats, it has standard drawing functions allowing the creation of colour drawings that can be modified at will.
2) A canvas creation tool that can be reused in the main drawing tool to fill in the areas of the drawing being created.
3) A fabric creation tool in Windows format (8*8 pixel) useful for filling in drawing areas.
4) A collection management tool allowing centralization by collection, shipping, archiving (ZIP format) and uploading of the drawings made (or an entire collection) to an FTP server.
5) A dressing and undressing creation tool allowing to create assemblies (dressing) of mannequins, clothes and accessories from personal banks
MICROSOFT certification (valid).
NORTON certification (valid).
Website: www.perspective-mode.com
Important : PERSPECTIVE 2018 (v1.0) is available for download as of 28/03/2018
link: http://s412210937.onlinehome.fr/countclick3.php?url=files-installation/Perspective-2018-Evaluation.exe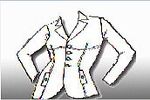 Version

2018 v1.0

Licence

Shareware

Editor

Perspective
Number of
downloads

2585 downloads

Language

Type

Graphics

Date Created

04/25/2015

Rate this software :