Our selection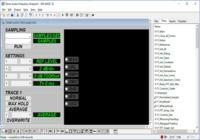 GFA-BASIC 32 Version 2.56 - 2019
GFA-BASIC 32 allows full access to all APIs, the ability to use DLL files (and therefore to program with DirectSound and OpenGL among others), to...
Programming
The world of programming and graphics is currently experiencing tangible technological developments, both in the design and in the development of the program itself. Thanks to existing programming software, it is now possible for everyone to design a program with much more ease. Whether professionals or programming enthusiasts, these software products support the user in every step of his work and provide the most remarkable quality in terms of results.
For the photographer, it is possible to improve and optimize the visual quality of his shots as much as possible: design files under RAW instead of JPG with tools like HDRAW in a few clicks, using the Tone Mapping technique, allowing to preserve all the details captured by the shutter. The Skater.NET Obfuscator tool, for example, is one of the tools that protects.NET source code. Intended mainly for software developers and creators, this application scrambles the source code without affecting the performance of your program. AutoPlay Media Studio is one of the free software for students, a development tool for programmers, open-source. It allows to create interactive multimedia applications and Windows software, in a visual environment with a scripting language.
Beginners, advanced? you want to develop a mini 2D strategy game and you get tired of writing pseudo-alogrithms, then you change, you abandon these tedious searches! Maybe your games won't get moldy at the corner of the disc, because maybe it's these magical APIs that will do the work about solving. These APIs are responsible for tracking solutions automatically and quickly. Solving function (solution from point A to B), avoiding (avoidance) and VEC (Virtual Electric Consumption) support.
The software in this "programming" section is therefore designed to facilitate the creation and programming of applications or other programs themselves. These allow programmers and designers to be more productive, from animation to photography. Thus, becoming a programmer is no longer a child's dream.