Our selection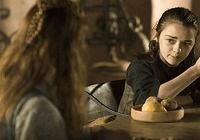 Économiseur d'écran Game of Thrones
Game of Thrones screensaver is a screen saver offering a vast library of images on your favorite series.
The Screensaver, the effective way to protect your screen
Which of us has never wondered what a screensaver is for? A screensaver, screensaver or screensaver is a program that is triggered on your screen when the computer is idle for a period of time. In addition to the activity of protecting the image quality of the screenshots assigned to it, a screensaver has several features.
The screensavers are now configurable according to the user's aspirations. Publishers offer several thousand types of screensavers, starting with 3D and animations. This category transports the user to the universe of his dream: space, the seabed, the fairy tale... It develops the imagination and even allows to be integrated in a fantasy environment or in another era. A screensaver can thus be a haven of peace that reduces the stress of daily life. Associated with music or accompanied by personalized photos, the screensaver can become a multimedia box.
The screensaver can be equipped with another functionality, that related to the transmission of knowledge, when economic, historical, geographical information has been developed to give slideshows a source of knowledge. The screen saver can also combine the useful with the pleasant by displaying for example the real time and at the same time using different sounds and lights, plunging into an ambient atmosphere. Those who love gags can enjoy the humorous programmes provided by the creators.
Expressive users can use this program to express their thoughts. The text can be entered into the system, then frozen or animated on the screen. In addition, those who appreciate quality shots will be satisfied by choosing a multitude of themes, from animals to different landscapes, from beautiful car brands to historical monuments.
IT professionals or those with creativity can create their own custom screensaver by mixing photos and sounds or even videos, spreading out over transition effects.