Our selection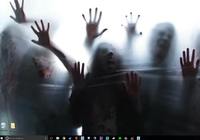 Wallpaper Engine
Create your own animated wallpapers with Wallpaper Engine, a low-cost early access software. Exclusive to Steam, it offers a very interesting range...
Wallpaper background
Similar to the dyed papers used in home interior design, the wallpaper is the background pattern on which screen menus, icons, shortcuts and other elements are displayed and moved. Integrated into the operating system, it can also be modified and customized according to the expectations of each user using the various software available on the market.
A pre-installed function with optional variants: The wallpaper is the first interface visible to the machine user. Commonly used in Microsoft Windows, Mac OS, Linux and other operating systems, each operating system offers several pre-installed wallpapers for the enjoyment of all users. Note that this function is visible not only for computers, but also for mobile phone and tablet screens.
The user can also choose to download and install wallpapers that are visible on the net. But there are also software programs designed specifically for creating new custom wallpapers. Several developers have developed software that allows you to customize different types of backgrounds as you wish.
A function that can be improved thanks to software accessible to all The principle is based on the possibility of changing the wallpapers at any time at any chosen time interval. The basic functions of the software are to index photos and images, adjust and program their presentation according to types and modes of appearance, such as stretching and tiling. Another possible feature is the control of the speed of the image change and the position of the photo on the desktop.
For experienced users, other multitudes of advanced features also exist. Some of the software has the ability to define a separate background image against which wallpapers appear, image opacity control, colorization functions, and many special effects.
Functions that easily move wallpapers according to user-defined categories, filter small files that are not suitable, sort by file size, resolution, name, note, etc. You can also have a locking feature on a folder, ensuring that the playlist is automatically updated when new wallpapers are added to that folder.
Functions to have specialized wallpapers for each type of order such as moving the Trash, etc. are also available for other more elaborate software.
In short, several types of software are put on the market, each one has to find the one that suits his taste according to his level of mastery.