Free source code (OpenVMS COBOL) and documentation files of IFOP, a customized MRP II application (Manufacturing Resource Planning). IFOP works on any platform that supports OpenVMS (including PCs running hardware emulation software). This is a fully integrated and self-contained system, with hundreds of interrelated functions for production, sales, shipping, EDI, quotations, lot management, quality assurance, product costing, machines and tooling, preventive maintenance, inventory and warehousing, raw materials, purchasing, and accounting. IFOP has been used and improved for many years. It is customized for a manufacturer of industrial fasteners from Ontario, Canada, whose products are used mostly in the North American automotive industry. Although designed for a specific industry and a specific company, IFOP can be useful in many other situations. Some parts are generic in nature and can be incorporated with only a few changes in other applications. And, with a reasonable amount of work, many functions can be adapted for other business needs or other platforms. At the very least, IFOP demonstrates some important programming concepts for developing and maintaining sophisticated, customized business applications.
The following files are included in the IFOP.ZIP package. The *.COB files must be compiled with the OpenVMS COBOL compiler, and the *.EXE files must run under OpenVMS.
README.TXT - Details on the content of IFOP.ZIP.
LICENSE.TXT - The full text of the GNU General Public License, under whose terms this free software is distributed.
PAD_FILE.XML - IFOP information in a PAD file (Portable Application Description), a standard form used to describe software systems.
IFOP.COB - IFOP (Irvine Fasteners Operations) COBOL source.
IFMAINT.COB - IFMAINT COBOL source: companion program of IFOP, for year-end data file maintenance. Details in INFO.TXT.
IFCREATE.COB - IFCREATE COBOL source: small utility needed to create the initial (empty) data files used by IFOP. Details in INFO.TXT.
IFCOBREP.COB - IFCOBREP COBOL source: small utility needed to process the REPLACE statements (text substitution macros) in IFOP.COB before compilation. Details in INFO.TXT.
IFOP.EXE, IFMAINT.EXE, IFCREATE.EXE, IFCOBREP.EXE - executable images of the programs listed above.
NOTES.TXT - The text for the numbered documentation notes in IFOP.COB.
INFO.TXT - General programming and operating documentation for IFOP.
DATABASE.TXT - Documentation for the IFOP data files and their fields.
MENUS.TXT - Documentation for the IFOP menus and section labels. It is also a convenient summary of IFOP's functions.
The following two PDF files are extracts from the book "Software and Mind" (by Andrei Sorin, the author of IFOP). They are included in this package because of their relevance to the programming methods employed in IFOP.
Software_and_Mind_extract_Files.pdf - A study of the traditional operations involving indexed data files, their integration with programming languages, and their benefits relative to relational databases.
Software_and_Mind_extract_Goto.pdf - A study of the fallacies surrounding the GO TO statement and its prohibition in structured programming.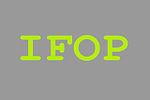 Version

Nov2014

Licence

Freeware

Editeur

Andsor Research Inc.
Nombre de
téléchargements

130 téléchargements

Langue

Type

Programmation

Date de création

04/05/2016

Notez ce logiciel :